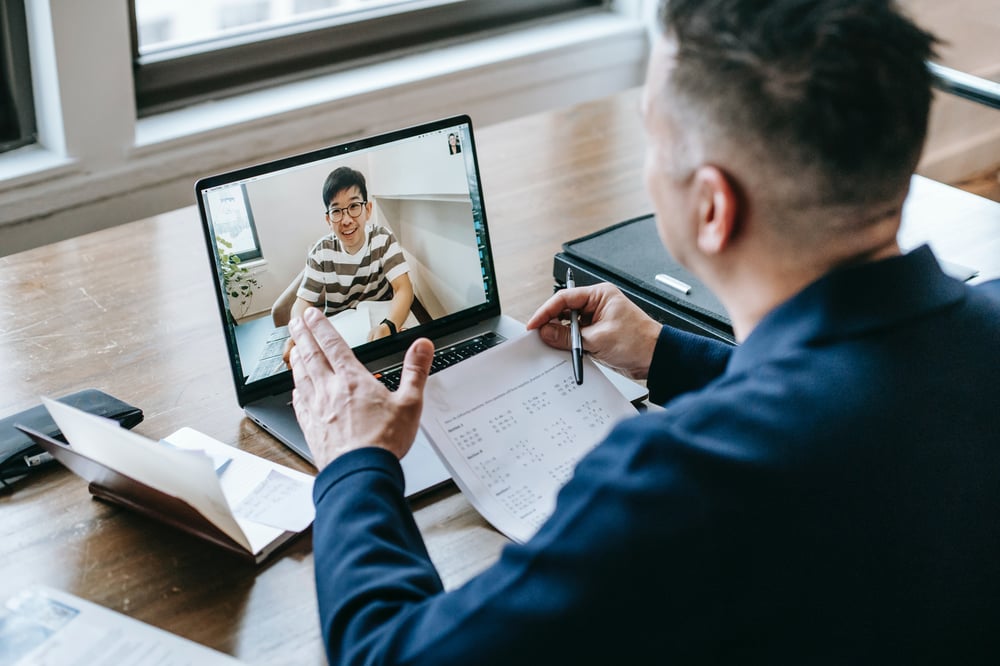 As per the Bureau of Labour Statistics, U.S.A., around 20% of new businesses fail within the first two years of their start, 45% in the first five years, and by the end of 10 years, around 65% of businesses have failed. Only 25% of new businesses can make it for15 years or more. There are multiple reasons behind the failure of a business in its initial stages; a prominent one among them is "not having a business mentor."
A business mentor is usually a person with entrepreneurial or business experience who has worked in a specific industry for multiple years and can impart his/her expertise to new or budding entrepreneurs. Be it a startup or a full-fledged business, business mentors are indispensable to the growth of an organization. Many prominent business owners and influencers have mentioned the importance of having a business mentor in their life. Facebook CEO and co-founder Mark Zuckerberg has spoken extensively about how Apple CEO Steve Jobs mentored him to success. Warren Buffett, one of the richest people in the world, had Benjamin Graham, his Colombian University professor, as his mentor. Bill Gates, the founder of Microsoft, considers Warren Buffett his mentor.
Also read: How to set mentorship gaols?
Entrepreneurs face a lot of unprecedented challenges every day, and sometimes it can become difficult to surmount them with the current expertise and knowledge. Having a business mentorship program helps in sailing through tough times and provides a guiding path for the business. The importance of business mentoring is highlighted in the fact that more than 70% of entrepreneurs consider it as the key to their survival and success in the initial and on-going stages of their business.
Why should you have a business mentor?
A business mentor is like an ocean of knowledge that one can call upon for business advice or while making a critical business decision. In the current business scenario where everything is changing in a rapid manner, many new age startups and old organizations are feeling the burden of surviving in these unprecedented times without support. Organizations might have the infrastructure, funding, and manpower for growth, but not having a business direction in the tumultuous might put the business in a survival mode. Whatever might be the business model or phase, there are numerous benefits of having a business mentor.
Networking Opportunities
Business mentors come with the vast experience of working in the same or different industry. They have a great network of people who have contributed a part of their lives to building a business. Through a business mentor, one can become a part of a circle that shares the same zeal and passion for business growth. It can be quite helpful to be in the same network, as it will help in brainstorming ideas, getting suggestions, and solving problems.
Also Check: Career mentoring and its advantages
Developing key skills and competencies: Skill growth takes time and effort, and most entrepreneurs do not have the liberty to take off to learn something. By having a business mentor, one can be assured that their learning never stops. Mentors help in acquiring both personal and professional skills that are quintessential for business growth. They provide a new perspective on learning through a pragmatic and directional approach to skill development.
Overcoming Challenges
It is difficult to sail through the tough waters alone. But with a mentor supporting the business plan and providing direction, it becomes easier to overcome the toughest challenges. Business mentors have encountered multiple challenges during their career journey, and through their experience and knowledge, it can become easy to find solutions to the most formidable challenges.
Also Check: Informal mentoring vs. formal mentoring
Better Business Outcomes
As per a survey, over 70% of small businesses that opt for mentoring survive for five years or more, that is twice the rate to those with no mentoring program. The statistics highlight how business mentoring can steer an organization in the right direction. Trailblazing with business mentors can result in finding quick and actionable solutions to critical problems. They can help in identifying critical mistakes that would not be possible without a mentor.
Accountability and Integrity
Accountability and integrity are the two most common traits of a mentor. By working alongside a veteran business mentor, one can learn these qualities that go a long way towards running a business in the right direction.
Also Read: Why you must create a mentoring program?
Setting Measurable Goals
"Without organization and leadership toward a realistic goal, there is no chance of realizing more than a small percentage of your potential" (John Wooden). Entrepreneurs sometimes lose sight of business direction due to persistent problems and changing business dynamics. It is at that time when business mentors can steer the leaders in the right direction by setting SMART goals and helping them achieve them in a definite time period.
Traits to Look for in a Business Mentor
A good business mentor is one who provides valuable ideas and advice and helps make an entrepreneur accountable for his/her commitments towards the stakeholders. Business leaders who are looking out for a mentor must check out the following traits in them.
Industry Knowledge
Having a business mentor with expertise in the same industry and domain is the most important trait for a successful mentor-mentee relationship. Without domain similarity, it can become difficult to understand the core concepts and take decisions at critical times. Hence, one should always look out for a mentor with experience in the same industry so that they can get the right guidance and advice whenever required.
Also Read: Impact of mentoring in the workplace
Provide Constructive Feedback
A business mentor should help identify the strengths and weaknesses of an entrepreneur and guide him/her to effectively utilize them in business. Providing constructive feedback is another important aspect of having a good mentor. They help in turning around the situation with their expert guidance and knowledge.
Acts as a Role Model
A mentor should serve as a role model for the mentee by demonstrating the characteristics that contribute to success in the industry. By demonstrating specific behaviors and actions, mentors can guide mentees down a productive and successful path.
Exhibits Enthusiasm
Imagine having a mentor who shares the same passion and zeal for business as you. Such mentors assist in channeling energy in the right direction and making it easier to deal with stressful situations.It is observed that enthusiastic people are able to handle challenges better and continue their learning despite setbacks and roadblocks.
Also Read: How to deliver an impeccable virtual mentoring session?
How to find a business mentor?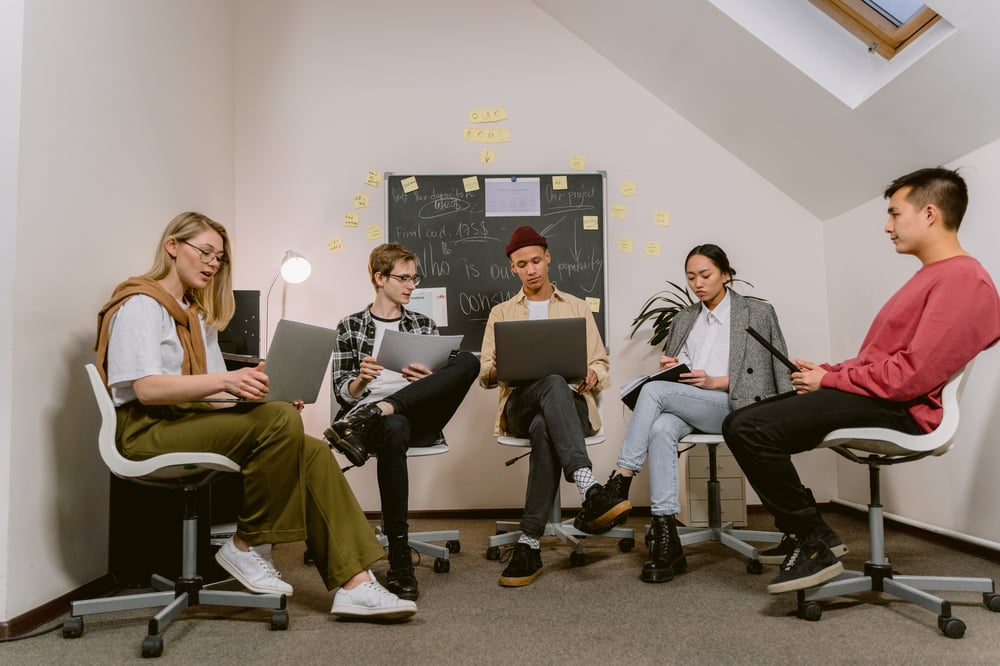 Many entrepreneurs have this question of how to find a business mentor. In this part, we will explain various ways in which one can find the right mentor for their business. Finding a mentor that suits the professional and business requirements of an entrepreneur is not that easy. It can take a long time to find someone who can understand the business domain and is ready to share expert insights. However, social media and online professional communities have made the task easier by connecting professionals from all over the world in one place.
The process of finding a business mentor starts by clarifying the requirements and stating them in a clear manner. By jotting down the requirements and expectations of a mentor, one can become self-aware of their needs and can start seeking out a mentor who can fulfill them. It is even possible to have a business mentor in the current organization, and by understanding their skill sets and willingness to mentor, one can save a lot of time by looking outside.
Here are a few resources that will be help you to find a right business mentor.
Business Mentorship Programs
Professionally curated business mentorship programs provide a great opportunity for entrepreneurs to learn and develop their skills without wasting their valuable time searching for a mentor. Online tools like Mentoring Complete help in the personal and professional development of employees. This tool offers excellent insights into the current business needs of an organization and helps in implementing an organization wide mentoring program. It is one of the easiest ways to find the right mentor and embark on a journey of growth and development.
Also Read: What is reverse mentoring and how it works?
Networking Events
Networking events are one of the most effective ways of finding the right people with the right skillset that understand the complexities of an industry and share the same passion for business. There are multiple online networking events that take place for young and experienced entrepreneurs where they interact and share ideas. WoW members monthly meeting, IWant2Network, and The Rebellious Business Network are some of the online events that provide opportunities for professionals to connect and interact with each other.
LinkedIn and Twitter
Online networking sites like LinkedIn and Twitter are the most powerful tools for networking. LinkedIn is the world's largest professional networking platform with over 800 million members from 200 countries and territories. These online platforms help entrepreneurs connect with the right people and also offer brilliant business ideas for every industry. One can use the special features offered by LinkedIn Premium and Twitter to connect with experienced professionals and discuss with them the requirements and their willingness to learn from them.
Entrepreneur 'hot spots'
An entrepreneur "hot spot" is a place where a lot of new-age startups are working. Places like New York, San Francisco, Los Angeles, and Boston are brimming with startups that are owned by some of the most brilliant and experienced people. These places offer a lot of opportunities to connect with like-minded people who are ready to share their knowledge and experience with others. Searching for a business mentor in hot spots will have a higher chance of finding the right fit for your business needs.
Also Read: How to select the right kind of mentoring program for the organization?
Small Business Development Centers
These centers are usually funded by the government, private bodies, and state administrative funds. The center houses experienced people from varied backgrounds who have decades of experience in multiple industries. They provide free guidance and advice to budding entrepreneurs. The SBDC is a fantastic place to meet with experienced people who share your passion and are eager to mentor other entrepreneurs.
Personal Network
Do not forget to check out your personal network to find people with the requisite skills and knowledge. People in your inner circle with whom you have worked for years and share the same ground can be great mentors too. It is good practice to start the search with the people you know well, as it will be easier to build a connection and find mutual availability.
Cold Emailing
It is one of the most ineffective ways to find a business mentor. But if all the other methods are exhausted and you still haven't found the right person, then cold emailing might be your last resort. Usually, high-profile entrepreneurs and business experts get a deluge of emails seeking business advice and mentorship, but you can stand out by sharing a business profile that talks about your ideas and how their advice can help you.
Conclusion
It is critical in today's rapidly changing business environment to have a confidant who can guide you through difficult situations and help you make difficult decisions. Using digital mentorship programs like Mentoring Complete, one can easily find the right mentor for their business needs.
We hope the tips mentioned in the article have helped you answer the question, "How to get a business mentor."
Looking to digitize your mentoring program but don't know where to start? Connect with our experts for a
---