"Mentoring is a brain to pick, an ear to listen, and a push in the direction."- John C. Crosby, American Politician.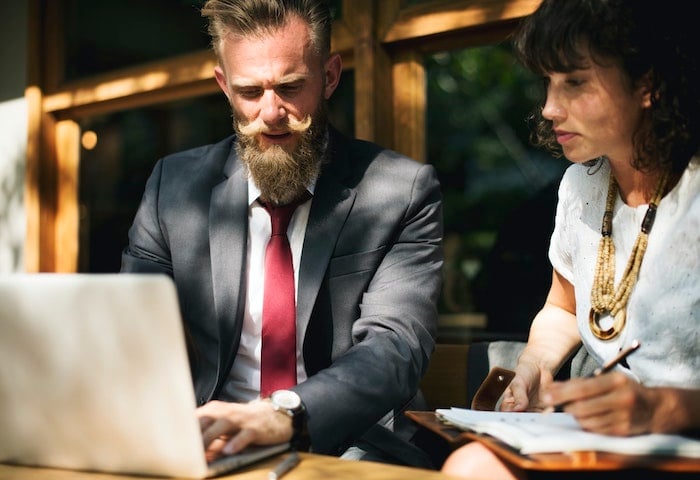 Mentoring is simply a process that involves a mentor and a mentee, or a group of mentees. A mentor is someone who will have a positive or life-altering effect on another person. The mentor shares knowledge, wisdom, or insights with the mentee. On the other hand, a mentee is someone who wants to learn and get valuable advice from someone who is experienced. A mentoring relationship has numerous benefits, but often they are not reaped. To get the maximum benefits from a mentoring relationship, you need to identify the type of mentoring practice your employees need.
Depending upon the type of employees and the situation, here are five different types of mentoring programs to choose from for your employees.
Traditional Mentoring
As per recent research by Deloitte Millennial Survey, 63% of the GenZ population said they don't have the necessary leadership skills. It also highlighted that employees (68%) who have a mentor are twice likely to stay for more than five years as those who don't (32%).
Traditional mentoring involves matching a mentee and a mentor through a program or software. It is a formal relationship that is structured, has a definite objective, and has a timeframe. In this mentoring relationship, the mentor is someone who is senior to the mentee and has experience of working in the industry. The mentor is generally a senior manager or team leader, and the mentee a new hire or an associate. Senior Executives or managers mentoring the new hires of the organizations is a typical example of a traditional mentoring program. The mentor and the mentee meets weekly or every fortnight.
Reverse Mentoring
Reverse Mentoring, as the name suggests, is a type of mentoring program where a junior person becomes a mentor for a senior one. New hires or junior associates possess skills and knowledge which they can use to mentor their leaders and senior managers. All one-on-one mentoring relationships create an opportunity for reverse mentoring. Formal mentoring relationships need not be established for reverse mentoring. A culture of reverse mentoring has the following benefits:
Opens Communication Channels
Promotes Positive Work Culture
Diversity And Inclusion
Reflects A Culture Of Change
For instance, Gen Z employees mentoring their senior leaders about social media, social media trends, hashtags, etc.
Also Read: Use Reverse Mentoring To Support Your Company's DE&I Goals
Peer Mentoring
Peers are often the best mentors. But it is the most underrated and undervalued form of mentoring. It is an informal process that may or may not be initiated by the management. In it, colleagues or peers who are at the same or similar job roles form a group or work squad and establish a mentoring relationship. Peer mentoring acts as a platform for brainstorming sessions, identifying development opportunities, skill training needs, etc. Moreover, it helps colleagues to identify each other's weaknesses and blindspots, and strengths and weaknesses. It helps them to be more effective and self-sufficient at their work.
Group Mentoring
Group mentoring is a classic concept in which a single mentor is matched with a cohort of mentees. A group of employees is mentored on specific topics or subjects with a goal in mind. There is a set time frame for the mentoring relationship. In group mentoring, a mentor is generally highly skilled and senior in experience. They mentor new employees on specific subjects or skill sets. Group mentoring is considered as a hybrid between traditional and peer mentoring. It provides everyone a platform to share their opinions and ideas. Moreover, it helps in building a strong working relationship among the employees. Group mentoring is similar to the traditional mentoring process, and the mentors and mentees meet frequently or as planned.
Also Read: Mentoring Lessons From Famous Mentoring Pairs
Self Mentoring
Often there is no need for a formal or informal mentoring relationship. With access to the internet and technology, one now has access to podcasts, blogs, self-help books, etc., to some of the world's greatest mentors. Note down your goals, identify your mentor, follow your mentor on different digital media, and track your progress towards your goal. Oprah Winfrey, Sir Richard Branson, and Elon Musk are considered to be some of the greatest mentors to follow. Self mentoring helps in self-reflection, self-development, self-monitoring, and self-awareness. Moreover, it helps one to know themselves better.
---
Do you want to connect with an expert to help you select the right mentoring program? We are happy to help you!