Every business needs to have a combination of unique vision, specialized expertise, and, most importantly, tenacity. Do you think there is any other unique component which would help a company scale new heights? The answer is an experienced mentor's guidance and advice.
This is because while you can always find information and advice from books, the internet, and other resources, there is no substitute for the real life experience of someone who's been in the industry for a long time. Thus, opting for a business mentor will turn out to be the best decision for you.
Now, let's talk about who a business mentor is. A business mentor is someone who can provide guidance, advice, and support to help you grow your business. A mentor can help you with everything from developing a business plan and raising capital, to marketing and sales strategies, to hiring and managing employees. A staggering 92% of entrepreneurs agree that mentors played a crucial role in the survival and growth of their company.
Also, a study of 500 small company owners conducted by the research firm Bredin and alternative lender Kabbage revealed that 68% of companies witnessed profitability in the first year itself; 84% took 4 years, and 8% of companies achieved profitability in their fifth year of operation. This indicates that the first four years of a company's existence are crucial -- and in many ways a make-or-break period. Thus, having reliable business mentors is essential in the formative years of any company as they can help startups to stay afloat and achieve profitability in a shorter span.
In this blog, we will get familiarized with the roles of a business mentor, how famous entrepreneurs have benefited from mentors, how to find a business mentor, statistics on how business mentors add value to startups; and how entrepreneurs and startups would benefit from business mentors.
Getting to understand the roles of a business mentor
Business mentors are someone who share the knowledge that they have gained from their work experience to help you grow your business. They can offer insights and advice on everything from starting your business, to marketing and sales strategies, to financial planning.
Business mentors will challenge you to think outside the box, push you to reach your full potential, and help you make better decisions for your business. They will also provide an objective perspective on your business, which can be invaluable when you're making tough decisions. Thus, mentors can play a bigger role in helping you grow your business.
Mentoring can be an informal arrangement, where you meet up with your mentor occasionally to chat about your business. Alternatively, it can be a more structured arrangement, where you have regular meetings or even work together on specific projects.
Also Read: Role of a Mentor: Purpose & Responsibilities
What do well-known entrepreneurs and individuals say about mentors in their life?
A mentor can provide a deep understanding of a problem at hand and solutions to overcome them when it comes to growing a business. Even the world's most successful entrepreneurs share the same opinion as far as the realization of success is concerned.
Steve Jobs famously had a mentor in the form of Silicon Valley veteran Bob Noyce. In the book "The Man Behind the Microchip", Jobs has spoken a lot about Noyce to Leslie Berlin, author of the book. Jobs said that Bob Noyce was his mentor, the guy who started Fairchild Semiconductor. It was Bob who took Steve under his wing and mentored him about business. Noyce always encouraged others to carry their own ideas farther than they considered possible.
Jobs isn't the only entrepreneur who benefitted from having a mentor. Bill Gates has also spoken about the importance of mentors, crediting his success in part to the guidance he received from Warren Buffett. During a CBC interview, Gates shared that Buffet taught him how to handle difficult circumstances and how to think strategically. Gates also admires Buffet's endeavor to communicate tricky concepts in a simplistic way.
According to Richard Branson (founder of Virgin Group), every successful business person will admit having had a brilliant mentor at some time in their careers.
So, there you have it!
Some of the world's most successful entrepreneurs agree that mentors can be hugely beneficial. Clearly, then, having a mentor can be hugely beneficial for entrepreneurs - both in terms of advice and guidance, and in terms of confidence-building. So if you're looking to take your business to the next level, it might be worth reaching out to someone who can help show you the way.
Also Read: How mentoring helps organizations flourish?
How to find a business mentor if you're an entrepreneur or a startup?
If you're an entrepreneur or a startup, finding a mentor can be a great way to get advice and guidance as you grow your business. But what are various techniques you can employ to find a business mentor? Here are a few tips:
Ask your network of contacts

: If you know anyone who's already successful in business, ask if they'd be willing to mentor you. Chances are they'll be flattered and happy to help.

Reaching out to your network of contacts:

Look for mentors who have experience in the area you need help with. For example, if you're starting a tech company, look for someone who's already been successful in the tech industry.

Use online resources

: There are many websites and online communities that can connect you with potential mentors.

Attend events and networking opportunities

: These can be great places to meet potential mentors who can help you with your business goals.

Be proactive and reach out to people you admire:

If there's someone whose career you admire, don't be afraid to contact them directly and ask if they'd be willing to mentor you.
Once you've found some potential mentors, the next step is to reach out and start building a relationship with them. This can be done by meeting for coffee or lunch, attending their events or talks, or simply by staying in touch via email or social media.
As you get to know your mentors better, you'll be able to ask them more specific questions about your business and get the perspective you need to grow your business.
Also Read: What are the qualities of a good mentor?
Quick statistics on how business mentors add value to businesses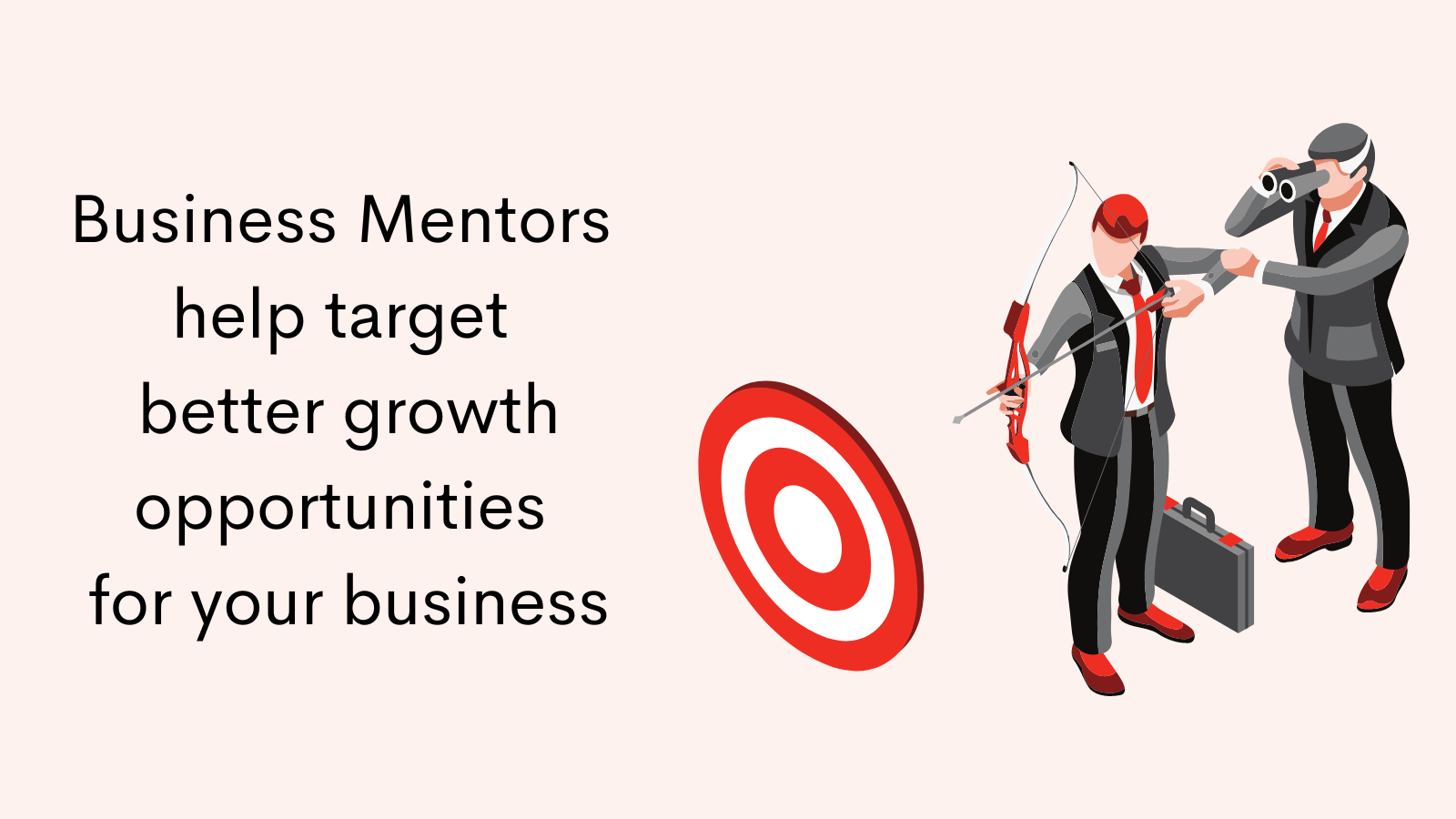 There's no denying that having a mentor can be a huge asset, especially in business. Someone who has already been through the ups and downs of running a company can be invaluable in helping you avoid common missteps and stay on the right path.
The UPS survey indicates that mentoring can really make a difference in whether or not your business survives in the long run. The survey found that 70% of entrepreneurs who received mentorship had firms that lasted at least five years.
Endeavor Insight talked to almost 700 startup founders and looked at data from CrunchBase, AngelList, and LinkedIn. They found that 33% of top-performing startup founders had all been mentored by successful entrepreneurs. If startup mentoring is strongly correlated with startup success, then you should try to get a business mentor.
The vast majority of company owners are of the opinion that they might benefit from having a mentor. This is corroborated by a poll conducted by Sage. They found that 93% of small and medium-sized firms recognize the importance of having business mentors.
How entrepreneurs would benefit from business mentors?
There are many benefits that entrepreneurs can reap from having business mentors. Some of them are listed below:
Establishing a startup is challenging:
Most first-time entrepreneurs underestimate the difficulty of entrepreneurship before launching their businesses. No matter how many startups you as an entrepreneur have analyzed through the internet and magazines or discussions with friends, nothing can replace first-hand experience of a mentor, who can guide you on specific issues to ensure the success of your business.
Importantly, a wise adviser will give you impartial guidance, allowing you to look at issues from many viewpoints; thereby, reducing the danger of diving into something unprepared. They may also provide insightful advice to you on different types of failures to anticipate and how to tackle them one by one with patience and smartness. Founders will not be able to prevent each and every failure, but avoiding any failure saves a great deal of time and effort.
Helping entrepreneurs to stay updated:
For starters, business mentors can provide you with much-needed industry-specific knowledge. Many times, you as an entrepreneur will be focused on the day-to-day operations of your businesses. Hence, you won't have the time or energy to stay up-to-date on the latest industry trends. But with a knowledgeable mentor by your side, you can stay current with the latest industry insights that can help your business grow.
Burning money to gain knowledge or information:
Having a business mentor makes far more sense than participating in a conference, webinar, or event, which may be expensive and time-consuming.
Importantly, with a mentor, you will get your queries answered in seconds to execute your next decision.
Since mentors must have experienced struggle when they started out, they will mentor you in such a way that they will help you learn from their mistakes so you don't commit the same mistakes. Thus, having them by your side during the most difficult phases of company development can help you to circumvent problems without much struggle.
Tapping on the knowledge of experienced professionals:
Most startup mentors are people with extensive networks. They're well-connected in their business, profession, or community and can help entrepreneurs. In addition, mentors often have relationships with other entrepreneurs inside the startup ecosystem. These entrepreneurs may provide collaboration opportunities or other sorts of collaborative connections to you.
A competent mentor will not attempt to answer questions that do not pertain to their own experience. Instead, the mentors will identify someone in their network who can help you and introduce you to them. By doing this, you may expand your personal network while also obtaining leads for later phases of business development.
Feedback:
Finally, receiving advice and feedback from an experienced professional is another major benefit of working with a business mentor. Mentors can offer helpful criticism and suggestions that can help you as an entrepreneur to improve your business. In addition, mentors can act as sounding boards for new ideas and help you troubleshoot problems you are or will be facing.
Overall, there are many advantages that entrepreneurs can gain by working with business mentors. By taking advantage of the wealth of knowledge and experience of a seasoned business mentor, both you and your business can scale at great heights.
How would startups benefit from business mentors?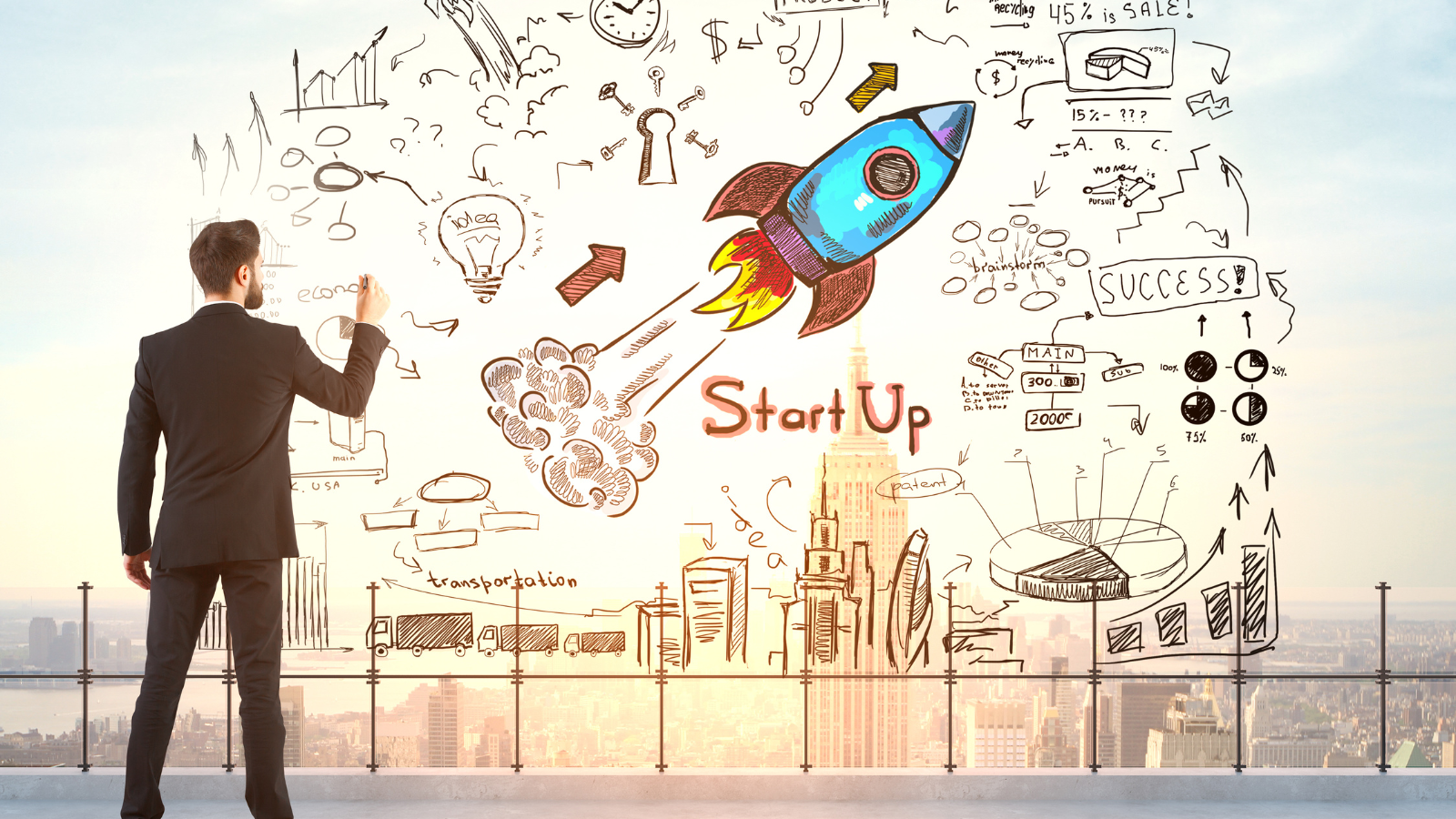 There are many benefits that a startup can gain from having a business mentor. The following are some ways in which a business mentor would be beneficial for your startup:
Mentors can help you address your business goals, and develop a roadmap for achieving them.
They can help you to identify opportunities for growth and expansion and overcome any challenges that you may encounter along the way.
Financial planning and management can be difficult for a startup. In such cases, a mentor's acumen and advice can be very helpful in money management for a startup. A good financial mentor can provide clarity on issues, help assess opportunities and risks, and give advice on how to allocate resources.
Your business mentor can improve the effectiveness of management and expansion by suggesting a range of actionable steps that you as a founder of the startup can take.
Also Read: How do I start a mentoring program at work?
Conclusion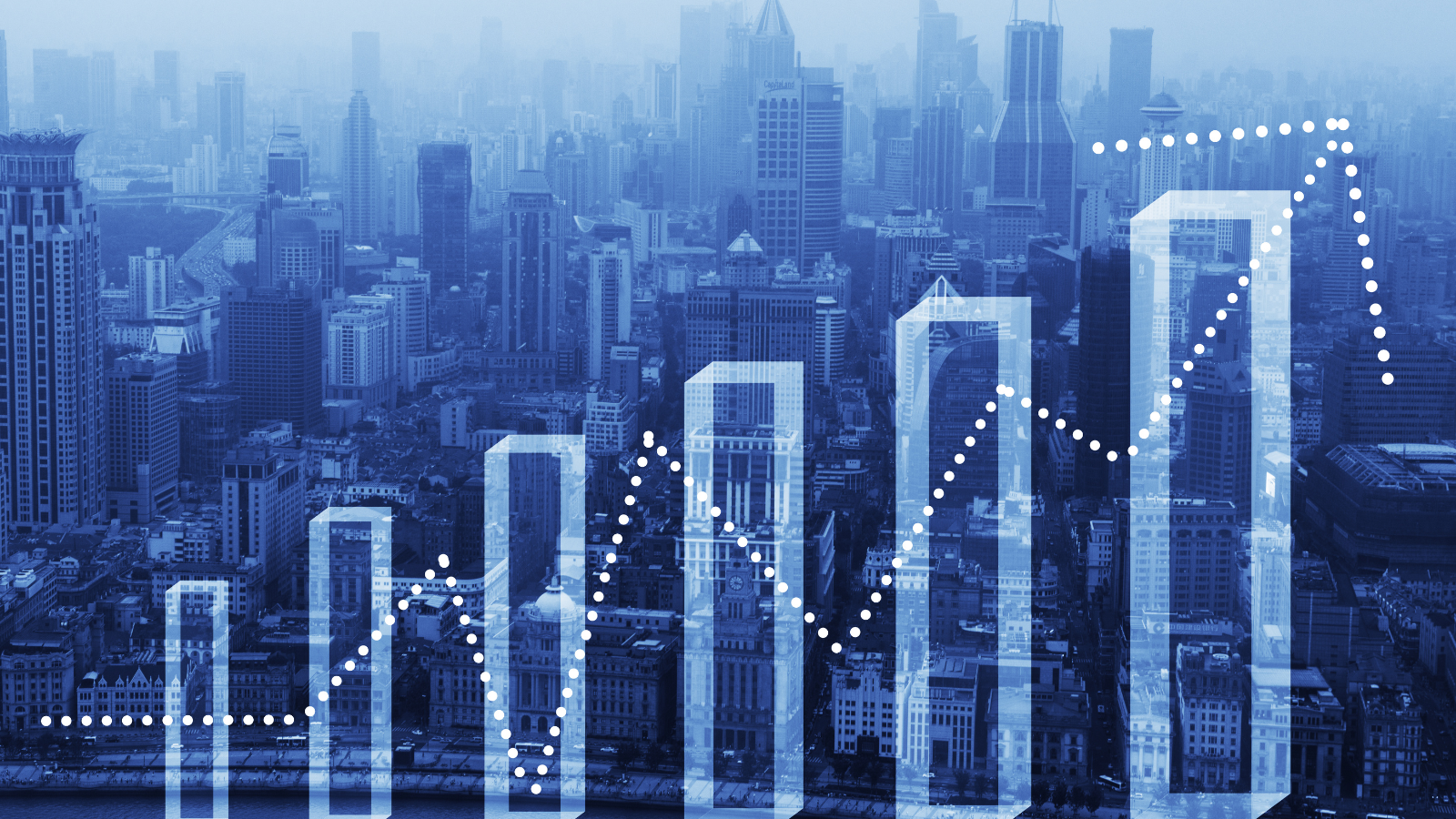 When you opt for a business mentor, you may not only have long-term mentoring assistance to identify unknown pitfalls and mistakes, but you would also know how to avoid them.
Also, startup mentorship will ultimately enable you to save resources like time, money, and efforts. With this newfound knowledge of the value of a business mentor for a startup, are you interested in pursuing one?
Come on, start reaching out to your network and find a perfect business mentor. Are you looking for tools to help your employees in their professional journey? Mentoring Complete acts as wings which will help your people connect with others within the organization to be their mentor. Learn more about it, chat with experts and book a demo!
---
Want to make your executive mentoring program successful? We're happy to help you!
Frequently Asked Questions
Q. Can business mentors be beneficial for startups?
Yes, in fact, a mentor's knowledge and skills can be a huge asset to your business. This is because a business mentor can provide invaluable advice and guidance while making decisions and growing your business.
Q. In what ways can a business mentor help entrepreneurs?
A business mentor will not only help you as an entrepreneur to navigate the often-complex world of business, but they will also become a trusted advisor during difficult times.
Q. How do I find a business mentor?
You can find a business mentor by contacting people in your network and asking them about the kind of business mentor you are looking for.