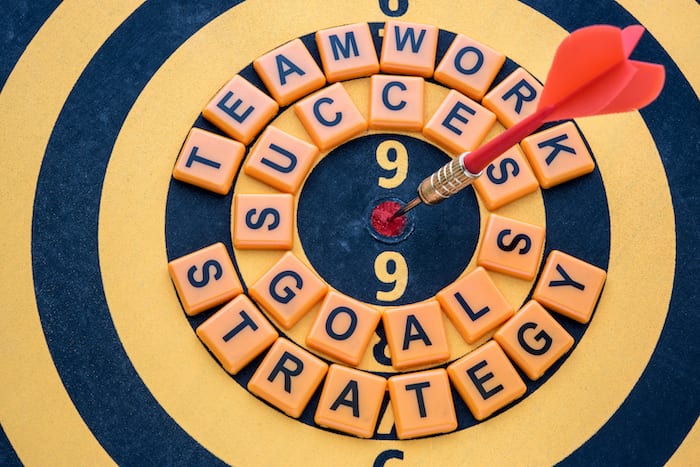 Many successful entrepreneurs and business people owe their success to their mentors. Well-known global leaders like Mark Zuckerberg, Warren Buffett, and Steve Jobs have pointed out the importance of having a mentor in business and personal life. Throughout the history of humans, there have been people who have offered their insights and expertise in helping people overcome obstacles and create opportunities out of threats.
A mentor is someone with great knowledge, experience, and acumen who is willing to share this valuable knowledge with others. A good mentor helps junior employees, interns, and even experienced employees to learn from their mistakes and help them grow in their career.
Also read: How to promote employee wellbeing at workplace?
Every entrepreneur requires a mentor to help them navigate through difficult times and lead them to success. In the last few decades, organizations have realized the significance of having mentors that can help employees become productive and engaged. A good mentor can help change the organizational culture by inducing learning, collaboration, and engagement among employees. A productive and engaged workforce is aligned with organizational goals and on the lookout for ways to improve the overall performance of the organization.
For these reasons, most Fortune 500 organizations have some form of mentoring program in their organization. A successful mentoring program requires mentors that understand the intricacies of mentoring, goal setting, organizational and employee goals, focus on the development of employees, and lay down a strategic path for mentees' growth and development.
In this article, we have discussed the characteristics of a good mentor that are helpful for nurturing the skills of an entrepreneur as well as for business growth and development.
Also Read: What is the difference between coaching and mentoring?
Qualities of a good mentor
Searching for a mentor is a tough task as it requires finding someone with experience in the same industry (can be different in case of reverse mentoring, discussed later) and who is willing to share his/her valuable knowledge with others. It is important to look out for certain attributes of a mentor that enable them to deliver as per the expectations of the mentee. In the below part, we have highlighted ideal mentor characteristics that one must look for during their search for a business or personal mentor.
Mentors are active listeners
Active listening is one of the most important qualities of a good mentor that distinguishes a great mentor from others. Mentors have the huge responsibility of providing deep insights and knowledge sharing with their mentors. To understand the concerns of the mentees, a mentor needs to ask multiple questions and reflect on them in order to provide structured and thorough feedback.
Also read: How to inspire employees through mentoring?
Active listening has found its importance in business decision-making and it is a critical factor in building strong workplace relationships, productivity, and engagement. Engagement of leaders in active listening leads to fostering trust and empathy in the organization, which goes in the long run to support organizational goals. Mentors with reflective and active listening skills have the potential to steer the direction of organizations and create an inclusive and learning environment for everyone.
Mentors offer constructive feedback
"True intuitive expertise is learned from prolonged experience with good feedback on mistakes." – Daniel Kahneman
Offering constructive feedback to mentees is one of the major responsibilities of a mentor.
By understanding the current strengths and weaknesses of mentees, mentors can guide them in the right direction as per their goals and aspirations. A good mentor can understand the personality of a mentee and adjust his/her style of mentoring so as to offer benefits to the mentee. A mentor must look into the decision-making process of the mentee and guide them in making better business decisions. Constructive feedback helps the mentee build successful skills and behaviors that aid in achieving better results.
Also Read: 12 Ideas for business mentoring activities
Mentors are enthusiastic
Enthusiasm is contagious. Leaders who are passionate, confident, and enthusiastic about their work are seen as role models. Employees are more interested in working with such leaders as it helps them stay committed to their growth and look beyond monetary achievements. A good mentor should be enthusiastic about his/her role in the organization and must be committed to the development and learning of their mentees.
By having an enthusiastic mentor by their side, one can find innovative ways of solving business problems and stay consistent in turbulent times. Hence, one must always look out for a mentor who matches their mental acumen, as it helps them to create a better professional bond that serves the dual purpose of mentoring.
Mentors have industry experience and knowledge
Mentors come from different backgrounds and have spent decades of their lives solving multitudes of business challenges, finding solutions, and looking out for new opportunities for expansion and growth. Yet, it is important to select a mentor that has experience in a similar or relevant industry. It assists the mentor in assessing the complexity of problems and providing mentees with calculated and strategic solutions.
Having a common background also helps in establishing the professional relationship and starting the learning process rather quickly.
Also Read: Topics for business mentoring programs
Mentors offer pragmatic solutions
Mentors have decades of experience in the same industry and have dealt with all the highs and lows of business. A good mentor not only helps a mentee improve their skills but also provides practical solutions to problems. It is a key skill that one should look for in a mentor as it helps a business owner steer through tough times and take advantage of opportunities at the right time.
Often, at crucial times like business acquisitions and mergers, business strategy changes, new product development, and other important events, it is crucial to have a mentor who can offer practical advice and help in implementing it in the right direction.
Mentors are willing to share their knowledge
The process of mentoring involves sharing key skills, knowledge, and experiences with the mentees. In the due process, mentors also help mentees in inculcating professionalism and dynamism to gauge various market scenarios, understand complex business environments, and provide them with expertise in utilizing opportunities available to them. For this to happen, a mentor should be open to sharing his or her knowledge and experience with the mentees.
While choosing a mentor, one must ensure that the mentor is consistent and willing to devote his/her time to imparting skills to the mentees. Learning is a time-consuming process that necessitates the efforts of both the mentor and the mentee. A good mentor understands the complexities involved in the mentoring process and offers support to his or her mentees in the long run.
Also Read: How to find a business mentor?
Mentors believe in relationship building
A successful entrepreneur understands the nitty-gritty of business relationships and inculcates them to form long-lasting and strong relationships with all the stakeholders. It is a skill that many business owners lack, and that results in poor performance in the long run. A mentor believes in fostering strong relationships with mentees by offering them support in all the phases of business development.
A good mentor outlines the importance of relationship building through his/her demeanor and acts as a role model to mentees. Therefore, they ingrain in them the qualities required for relationship management.
Mentors are meticulous
Being meticulous with details is a critical trait required for the successful running of a business. It entails analyzing previous trends and predicting potential opportunities and threats to the business.Mentors usually have faced such challenges in the past, and they realize the importance of being detail-oriented. A good mentor encourages his/her mentee to stay abreast of the latest trends and developments in the industry and pushes them to take an interest in activities that develop their business acumen.
Also Read: Tips to delivering effective virtual mentoring sessions
Mentors are good communicators
Communication is one of the most desirable qualities of a good mentor. It helps in overcoming the initial hurdles in the mentoring process by conveying the expectations of both parties. Mentoring is just about sharing information or advice. It involves active participation from both mentor and mentee to ask questions, discuss scenarios, lay out strategic plans, understand the current gaps, and plan to achieve the desired outcomes as per the timelines.
For this to happen, it is crucial for the mentor to have effective communication skills to have a one-on-one conversation with the mentee.
Effective communication means having the ability to interpret, evaluate, and react to both verbal and non-verbal cues from the mentee. A mentor with good communication skills is more approachable and is more likely to deliver the results.
Also Read: How to start a mentoring program at workplace?
Mentors help in measuring the success of the mentee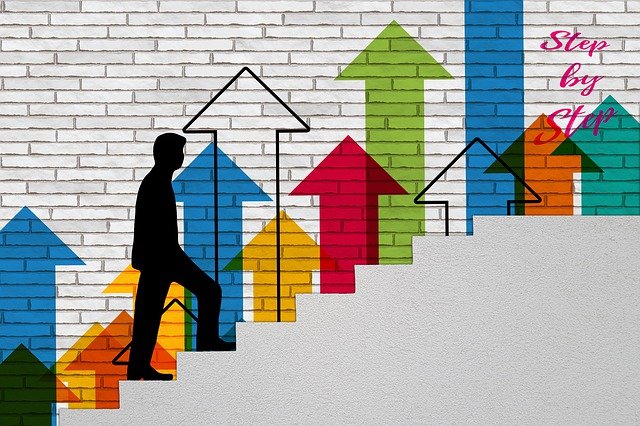 Measuring the success of a mentoring relationship requires understanding the current performance gaps and measuring them after the completion of the mentoring program. A mentor is usually judged on the basis of his or her ability to impart the necessary skills, knowledge, insights, and learning to the mentee.
A mentoring program generally starts by understanding the current state of the mentee and his or her expectations of the mentor. By taking into consideration the short-term and long-term goals of the mentee, a mentor can measure the success of the mentee and further offer them a learning path as their aspirations and desires.
Mentors value the opinions and initiatives of others
The successful running of businesses requires collaboration from various stakeholders, and it is important to understand everyone's opinions and initiatives. Mentors have worked with people from different backgrounds, and they know how important it is to value others' opinions. By taking into consideration the opinions, they help in building a performance-driven culture where everyone's views are valued and considered while forming strategies. It also leads to better team management and the development of interpersonal skills.
Also Read: Different types of business mentoring models
Conclusion
Mentors are the lighthouse of knowledge and skills that help entrepreneurs achieve their desired business results in less time. We hope this article on the qualities of a good mentor will help you find the right mentor for your learning and development.
Want to implement a mentoring program for your software developers and engineers? We are happy to help you!