Having a business mentoring program is an effective method of developing talent within an organization. Individuals with mentors perform better, advance in their career faster, and experience more job satisfaction. Besides, mentoring has benefits for organizations too: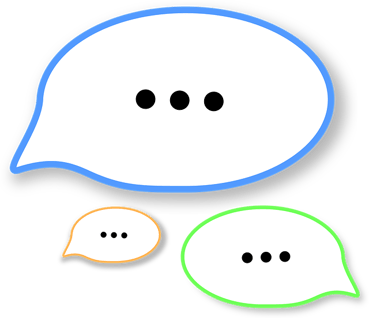 It can resolve diversity issues in a workplace
It can help in succession planning for organizations
Mentoring reduces turnover
It also helps attract new employees
Mentorship is a unique relationship and, indeed, is one of the most beautiful relationships one can have in a professional atmosphere. However, the effectiveness of mentoring relationships largely depends on communication.
But the problem is, when individuals are new to a mentoring relationship, they often don't know what to say, which topics to discuss, or how to communicate. This can happen with both mentor and mentee. It leads to confusion and can cause the program to derail.
On the other hand, well-structured topics can draw a clear picture of the mentee's problems, identify ways for solution, and help the relationship grow smoothly.
There are loads of topics that can be discussed in mentoring sessions to produce effective results. Here are a few of them.
Topics to Discuss in a Business Mentoring Program: Mentors to Mentees
1. Career Story
A mentor is selected for the role in a business mentoring program because of their experience and expertise in a particular area. They have been through a long career journey; and they have a lot to share. Telling a mentor's personal story about their career gives mentees' insights on what the industry was like when they started, how they overcome obstacles, and their little secrets behind success. These personal stories help a mentee grow their self-confidence.
If you are a mentor, you can share stories such as:
The time when you felt like quitting and how you bounced back from that situation
How you learned to embrace risk-taking
Things you wish you had known before taking up the leadership role
The most important lesson you've learned from your mistakes
How you handled a difficult boss or a difficult situation
How you developed your communication skills
Also read: Topics to Include in Your Mentor Training
2. Long and Short-Term Goals
Another good and crucial topic to discuss with your mentee is their long and short-term goals. Without goals there is no meaning of a mentoring relationship. It's crucial to discuss and understand why your mentee is involved in the relationship and what they expect to achieve from it.
Here are few questions related to goals that a mentor can ask their mentee:
What do you want to achieve within the next six months?
How do you wish to achieve your goals?
How do you measure your success?
Where do you see yourself in the next five years?
What other roles are you interested in within the company?
How does your role in the company align with your long-term plan?
3. Company-Related Topics
Mentors that are from within the company have a lot more knowledge on the organization than their mentees. Discussing the company policies and culture is very helpful for the mentee, especially if they are new to the organization. Tell them about the company's values, environment, growth opportunities, or key stakeholders. This can result in an on-going discussion and help mentees understand the organization better.
Few things a mentor can ask a mentee about company-related topic are:
Do you have any questions about the company?
Does the company culture resonate with you?
How do you think you can make a difference?
What areas of the company do you think should be improved?
Also read: Why Your Company Needs More Women Leaders
Topics to Discuss in a Business Mentoring Program: Mentees to Mentors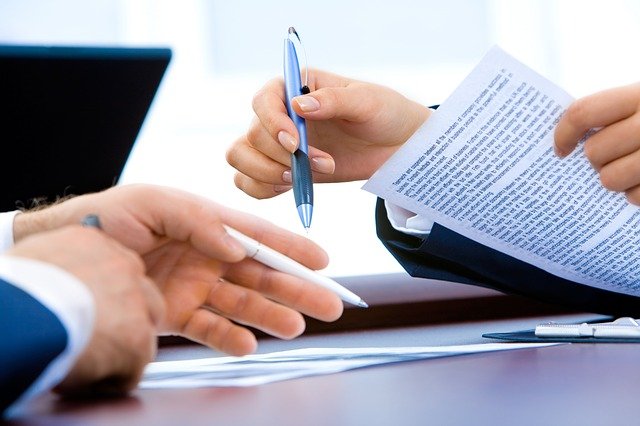 1. Situational Advice Topics
If you are a mentee, you can spend the time with your mentor to get their perspective on a situation or an issue you have faced or are facing in life. You need not follow their way, but getting their viewpoint can help you a lot in solving a current or future problem.
You can ask your mentor situational questions like:
I want to grow my career in this organization, who are the people I need to align with?
How do I connect to key-influencers who do not work in the same geographical area?
How do I ask my manager for a raise?
I want to grow leadership skills in me. Can we work on it together?
My last group meeting didn't go well. How can I improve my presentation?
How can I let my manager know that I do not need to be micromanaged?
Also read: How to Ask Someone to Be Your Mentor
2. Skill-Related Topics
One of the best topics to discuss in a mentoring session is skill-related topics. Mentors are skilled individuals in specific areas. As a mentee, try to bring topics related to skills they possess and you want to build in yourself. For example, if you want to build skills for project management or long-term strategic planning, or public speaking, ask your mentor questions related to these skills.
Here are a few examples of skill-related questions to ask your mentor:
How can I improve my public speaking skills?
Can you recommend a resource for dealing with difficult conversations?
How can I prepare myself for managing a project?
What tool do you suggest for project management?
What areas do I need to improve?
I have been asked to lead a team-building activity. What are some keys to success?
What skills do I need to grow further in my career?

3. Feedback Topics
Feedback is extremely important for career development; and this makes it a great topic to discuss in mentoring sessions. If you are a mentee, you must get your mentor's feedback on your current performance to grow professionally. Ask them to provide constructive feedback and take notes on your improvements and areas that need improvement.
A mentee can ask following questions to get constructive feedback from their mentor:
Am I progressing in the right direction?
Where do you see my strengths?
How could I have communicated my idea more clearly at last week's meeting?
What are my current blindspots and how I can improve?
Do you think I am ready for a promotion?
Could you give me feedback on my executive presence?
What changes would you like to see in me?
With these topics of discussion in a business mentoring program a mentor or a mentee would never sit and wonder if their session is useful.
Do you want to implement a business mentoring program at your organization? We are here to help you!