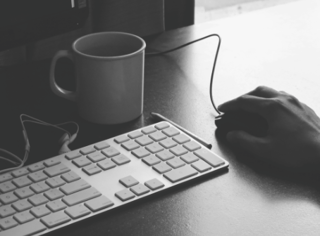 As you research mentoring software and vendors, you'll likely be visiting many websites. How can you tell the "real deal" from unreliable companies?
Here are four questions to ask yourself as you evaluate mentoring websites:
1. How intuitive is the website?
You should be able to easily navigate the website and locate pertinent information about the company and its products, customers, and services. The layout and design should be clean and inviting. Go with your gut. Does the site look professional?
2. What about functionality?
All website components should work as expected. Clicking on hyperlinks/action buttons, filling out contact forms, and signing up for email/blog subscriptions need to be quick and easy. The same goes for downloading resources like white papers, case studies, and podcasts.
Also read: What to Look For in Online Mentoring Software
3. How substantial is the content?
All copy should be error-free, meaning no typos, spelling mistakes, or incorrect grammar and punctuation. The quality of the site's material reflects the vendor's depth of mentoring knowledge and level of competence. A quality vendor wants to educate his/her potential buyers. To that end, ask yourself the following…
Are there free mentoring resources like white papers, podcasts, newsletters, and blog posts?
What about complimentary consultations and product demonstrations?
What about the client list? Is it diversified and reputable?
Easy access to the best and current mentoring data is essential. It should NOT be a tactic where you fill out a form only to be bombarded with sales calls that don't include the information you requested.
4. How would you rate the company's leadership and team members?
You want a company with a strong CEO and staff. Professional, experienced, knowledgeable, and customer service driven are the key attributes of a successful business. Further questions to ask:
Does the website include information about the mentoring team? Think bios that highlight people's current and past job roles and expertise.
Does the vendor offer personalized 24/7 support, like mentoring advice and product technical support?
What about sales and marketing? Do they have a team of people to support these efforts so you can feel confident the business will continue to grow and be successful?
Also read: 5 Questions to Ask All Vendor About eMentoring Software
Remember, a mentoring website is often your first introduction to the company, and first impressions DO matter. Listen to your instincts. If a site is low quality, littered with broken links and typos, and/or doesn't offer anything substantive, it's probably best to move on.