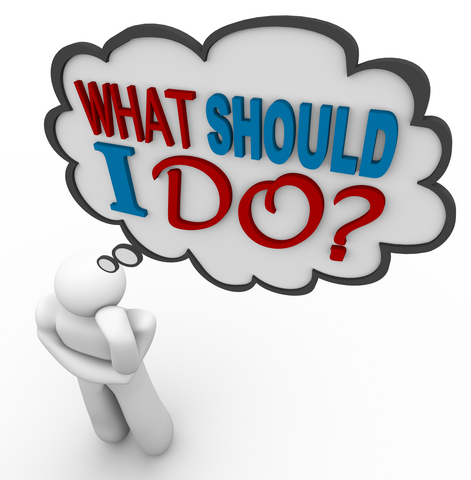 As in everyday life, uncomfortable situations occasionally arise between a mentoring pair. The following scenarios are interesting food for thought if you are taking part in or will be taking part in a mentoring relationship in the future. These discussions may also prove a great topic for a group mentoring session.
How would you handle these mentoring situations?
Directions: The scenarios below represent examples of what can happen between a mentor and his/her mentoree. You are asked as a member of a group to share how you, AS A MENTOR, would resolve the issues involved in each of the scenarios.
Scenario A:
You have been working with your mentoree for about four months in developing his/her skills in two specific areas: (1) increasing his/her expertise in managing a team in the area of quality control and, (2) negotiating more effectively with peers in gaining better cooperation. In your meetings, you have provided concrete suggestions/ideas, some of which have been utilized and others have been disregarded. You are meeting with your mentoree today and as you begin your session, s/he says, "I have something difficult to talk about with you. I don't know how to express this but I think that perhaps this relationship is not working, at least not for me. I've already discussed this with the Program Manager and she has advised me to discuss it with you."
• What is your first reaction?
• What are you going to do?
• What if your strategy doesn't work?
• What could you have done to prevent this from happening?
Scenario B:
You have just been assigned a mentoree who has a different ethnic background from you. You find yourself somewhat uncomfortable and sense that your mentoree is feeling the same. Since this is a sensitive subject, you believe that the best approach is to share your own experiences and advice on how s/he should proceed in developing the skills you have both identified. It's what worked for you and it's how you feel you can be most helpful. Over the course of time, you find that your mentoree appears to be polite but not fully engaged in the process.
• What do you think is really happening here?
• Will you address the issue or let it go?
• What are the consequences?
• Is there anything you could have done early on to avoid this situation?
• What is the biggest concern you have in mentoring someone from a different ethnic background?
Also read: 5 Useful Tips for a First Time Mentor
Scenario C: You and your mentoree have been communicating frequently and enjoying the naturalness of the relationship and the chemistry between you feels great. You have agreed to meet during the workday but as the day wears on, you've had to postpone the meeting and now have agreed to meet after hours at a local restaurant. Your conversation goes well, as always, and the atmosphere is relaxed. At some point in the conversation, you ask your mentoree for feedback on how the relationship is going. The mentoree responds that s/he is quite happy and goes on to share that s/he feels very comfortable with you and is beginning to develop "feelings" for you and would like to explore the possibility of pursuing a more intimate relationship.
• What are you going to do?
• How will this affect your relationship from this point onward?
• How would you handle this if both of you were single?
• How would you react if your mentoree revealed that s/he is gay/lesbian?
• Are there circumstances when you feel that a mentor and mentoree can pursue a more intimate relationship without it affecting the mentoring relationship?
Image Credit: © Iqoncept | Dreamstime.com