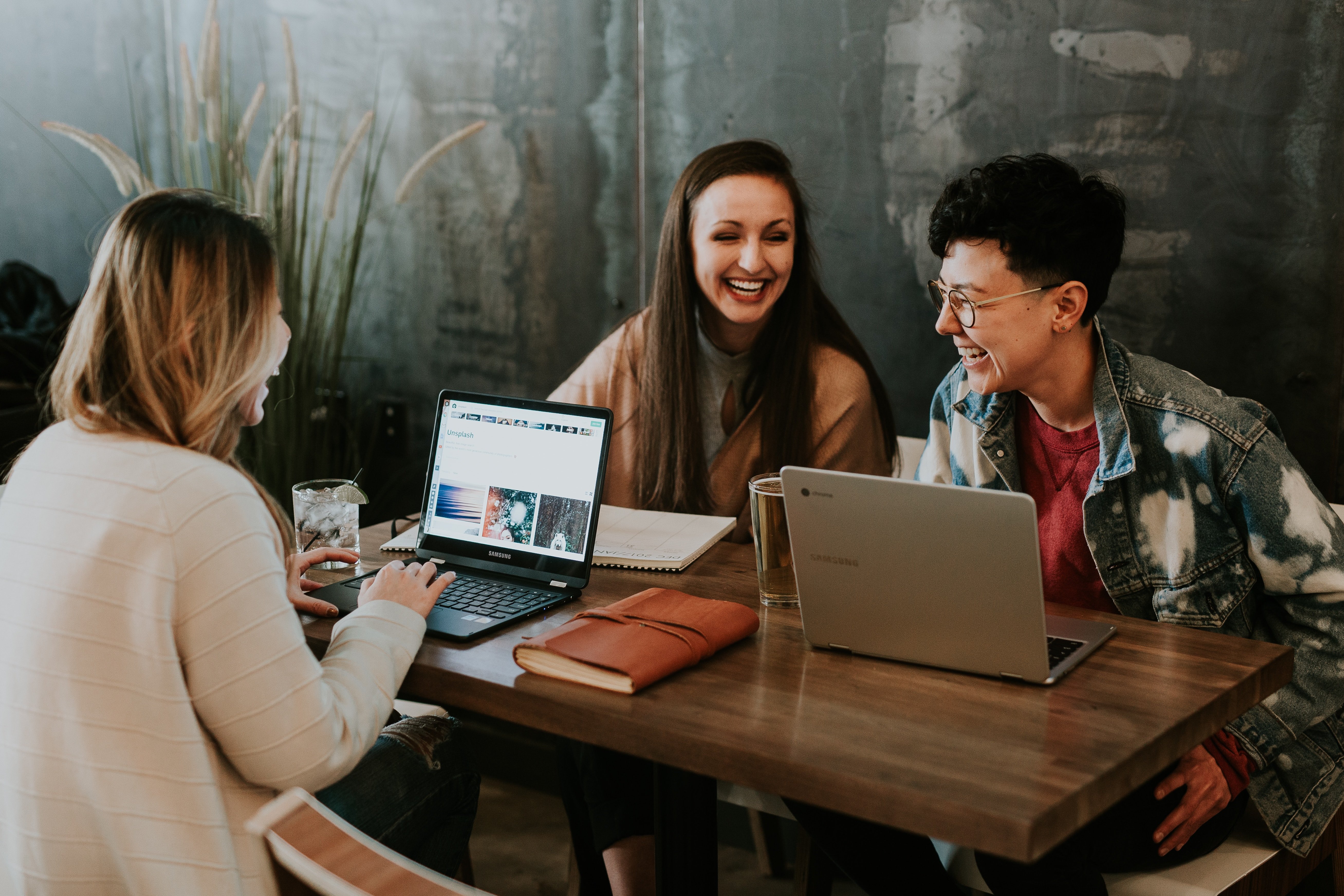 The COVID-19 pandemic has widened the gender disparity in the workplace. The overall impact has been far more damaging for women than for men. A large number of women lost their jobs, had to take major cuts in salaries, and had to reduce their working hours in order to provide better care for their families.
Even though the number of women in leadership positions has increased since the onset of the pandemic, the amount of hard work they have been putting into business has also increased exponentially. Furthermore, providing for the family and child care also adds to the stress and exhaustion of working women.
In particular, women who are just starting their careers or are planning to switch job roles, there is a lack of support and help from employers. In spite of the rigorous efforts to lower the gender gap and make workplaces more inclusive, the problems have intensified more than ever.
Also Read: How to promote employee wellbeing at workplace?
Organizations heavily vested in making the workplace more inclusive are reaping the benefits of higher productivity, engagement, and better ROI. Investing in women from different identities and cultural backgrounds, women of color, LGBTQIA+ women, and women with disabilities is an effective way of making workplaces more adaptive, flexible, and innovative.
One way to resolve the challenges is by mentoring women in the workplace. Effective mentoring can help in overcoming unprecedented challenges and creating a more engaged and focused workforce. Mentors, especially women leaders, can take up the responsibility of mentoring junior colleagues to help them overcome professional barriers in their growth. Through effective mentoring, it becomes easier for women to develop leadership skills, gain self-confidence, and overcome obstacles related to gender-specific roles in the workplace.
Also Read: Qualities of a good mentor
Statistics on Women in the Workforce
"Leadership is hard to define and good leaders are even harder. But if you can get people to follow you to the ends of the earth, you are a great leader." Indra Nooyi (Former CEO, Pepsico)
Women leaders like Indra Nooyi, Mary Barra, and Marillyn Hewson are great examples of how women in leadership positions demonstrate exemplary performance. Through continued support and self-effort, these women created multi-billion dollar organizations and left a golden mark in the global business world.
Let us try to understand the challenges for women in the workplace and the importance of gender diversity in an organization with the help of some statistical data.
Also Read: 7 Common challenges in mentoring relationship
Importance of Mentoring Women in The Workplace
The above-discussed statistics highlight the importance of having gender parity in the organization. The global economy can have serious ramifications for the current trend existing in organizations. Various studies around the world have given strong arguments in support of women in the workplace. It has been found that organizations with a higher percentage of women in their workforce are more innovative, engaged, and face less burnout.
Even with all the positive outcomes, women represent only a small percentage of the workforce. The major impediment to the success of women in organizations is finding a reliable mentor who can guide them in the right direction. Having an effective mentor helps in gaining perspective and establishing the connections required to succeed in the organization. Mentoring provides a conceptual framework of business understanding and equips women with skills to deliver better in the current roles.
Also Read: 12 Ideas for business mentoring activities
Gender-same mentoring, such as women mentoring women, has been found to be specifically important in the early progression of women in the organization. The increasing number of women in leadership roles can contribute to the welfare and development of other women in the organization.
Positive mentoring relationships in an organization are highly beneficial for women. It has been found that it helps women in the following areas:
Finding Right Opportunities for Career Advancement
Women don't articulate much about their ambitions and desires in the workplace. There can be several reasons behind this, such as a lack of self-confidence, gender bias, and organizational culture. Because of this, much of the management remains unaware of the passion and ambitions of women. This can lead to the passing of promotions and career opportunities to the male members.
With the right mentoring, women can get the push needed to speak up with management. By sharing their experiences, mentors can help women overcome their mental barriers and support them in their career succession within the organization.
Also Read: How to find a business mentor?
Improved Engagement and Productivity
As per a report published by Boston and Consulting Group, companies with the highest engagement score do not have a gender gap. In contrast, companies with low scores on engagement have a notable gender gap. The report highlights that having women in the workforce can lead to higher engagement at every level of the organization.
Women are leaving the workplace in greater numbers as the gender gap widens, resulting in a drop in productivity and engagement. Mentoring women can help establish a solid foundation that helps them progress in their careers, thereby maintaining higher engagement levels.
Better Prospects for Salaries
The gender pay gap in the US has been decreasing substantially. In 2020, a research conducted on the median hourly earnings of both full- and part-time workers found that women earned 84% of what men earned. (Source: Pew Research). The situation has improved in the last four decades but there are organizations that still consider women to be less competent for higher earnings.
Also Read: Impact of mentoring in the workplace
Mentoring women provides them with the right skills and knowledge required to excel in an industry. Right mentoring can imbibe women with the leadership qualities and business acumen required to scale up the career ladder. Many female leaders owe their success to their mentors, who helped them metamorphose throughout their careers.
Accountability for Goal Achievement
More often than men, women find it difficult to take accountability for goal achievement. Coupled with responsibilities of family and child care, it becomes even more challenging to stay focused on professional development. Without property goal setting and tracking, it is difficult for women to fulfill their professional dreams.
Mentoring women in the workplace helps them become accountable for their career goals. Setting SMART (Specific, Measurable, Attainable, Relevant, and Time-bound) goals helps one stay focused on their professional development.
AI-powered tools like Mentoring Complete help in keeping track of employee goals and provide them with deep insights regarding their development. The tool offers great visibility to management, allowing them to understand their workforce and create actionable plans for their improvement.
Also Read: Mentoring goals for inspiration
Improved Networking Skills
Networking in organizations is critically important for the success of an employee. Networking within the organization helps in building relationships, establishing rapport, and a culture of support. This ultimately drives higher employee engagement, productivity, and an improved overall employee experience.
Women in the workplace find it comparatively difficult to build connections with others. Mentorship helps by overcoming these barriers by providing visibility to women and helping them form productive relationships that support their career ambitions.
How Mentoring Women in the Workplace Helps in Organizational Growth
Women hold a critical role in the growth and development of an organization. They help establish a strong foundation of supportive and learning culture. That's why organizations are breaking the shackles and supporting women in professional development.
The future of organizational growth depends a lot on the equal contributions of both men and women. Companies can achieve their full potential and create a process and performance-driven workforce by mentoring women.
Removing Unconscious Gender Bias
Unconscious gender bias is a serious problem that inhibits the success of an organization and an individual. Usually influenced by background, culture, and personal experiences, biases in organizations can lead to discrimination and unfair treatment of certain employees and groups.
Another problem with unconscious gender biases is that they remain unnoticed by the management for a very long time. It can exist at every level of the organization and can even suppress women's voices in the decision-making process.
Mentoring women aids in identifying warning signs of unconscious gender bias and reporting them to upper management.Through effective mentoring, organizations can save themselves from reputational damage, employee turnover, and losing out on the right talent in the market.
Increased Revenue
Much research has found that mentoring has a profound effect on the revenue of an organization. Well mentored organizations see a steep surge in their average annual revenue as compared to those with a non-mentored workforce.
Including more women on board and at senior leadership levels helps drive better engagement and performance. Consequently, creating more revenue per employee. Mentoring women encourages them to take more responsibilities and involve themselves in the decision-making process.
Also Read: Tips to delivering effective virtual mentoring programs
Innovation, Creativity, and Purposeful Decision Making
Women are naturally more creative and purpose-driven. These innate qualities help them to make better decisions that involve the welfare of other employees. Organizations with women in the leading roles are conscious of their activities towards society and are able to take decisions that support innovative and sustainable development.
By mentoring women and scaling them to senior positions, organizations can take advantage of diversity and drive better business growth.
Want to know how you can create a purpose-driven and more engaged workforce through mentoring women? Book a free demo with Mentoring Complete.
Checkout Mentoring Complete for a quick start to your organizational mentoring needs.
---