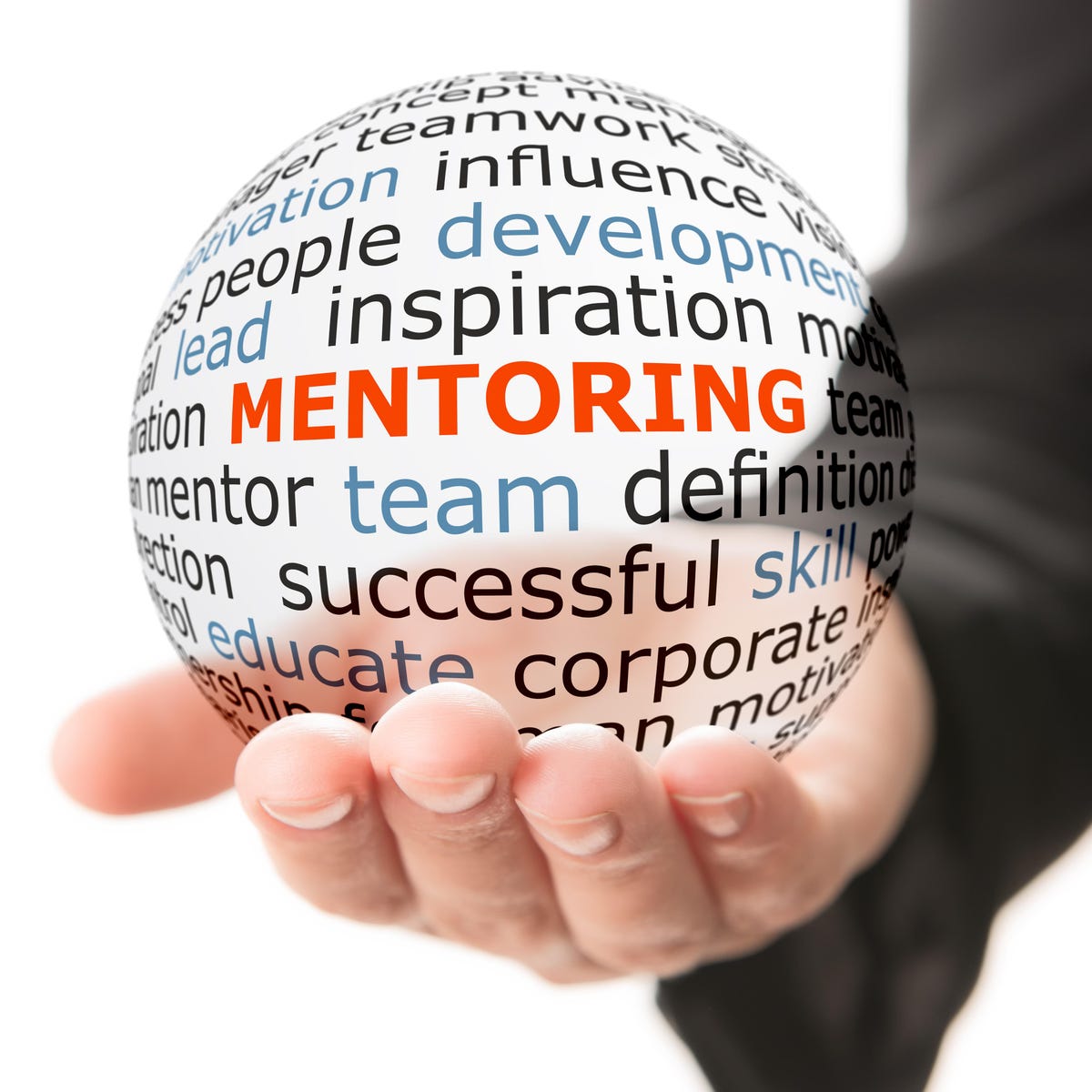 Today, business is more competitive than ever before. To be successful in the fast-paced and highly competitive rapidly evolving business climate, firms need to develop and retain their talented employees. One of the ways to accomplish this is by investing in employee development initiatives such as employee mentorship programs.
With mentorship programs, employees get the required guidance to understand a new process and inner workings of a company, which motivates them to work with their existing firm. These programs also help to establish an open, accepting culture that encourages the workforce to share their ideas for enhancing their productivity.
Also, when individuals have access to a mentor in a workplace, they are better prepared to handle any type of situation that they may face in the future. Most importantly, mentoring strategies help companies succeed, as mentors continually guide employees toward achieving their objectives.
What is an Employee Mentorship Program And How Can it be Helpful?
Mentoring in the workplace is a formalized process during which more seasoned workers provide advice and guidance to their less experienced colleagues to assist them to understand a process or company objectives thoroughly.
Through the application of their knowledge, experience, and competence, they steer their mentees down the path to professional success.
Mentorship programs in the workplace are often geared at newly recruited workers; nevertheless, these programs are also excellent for those who are interested in taking their careers to the next level.
According to a research study, a workforce that engages in a successful mentoring program receives more career satisfaction, higher wages, efficiency, and increased workplace commitment. They have greater physical health, more self-esteem, and stronger personal connections.
Also Read: 6 Ways To Deal With Challenges In Mentoring Remote Teams
What are the Different Types of Employee Mentorship Programs?
There are several approaches to establishing a mentoring program. Here is an overview of the different types of mentorship programs:
Group mentoring system

: In this program, multiple mentees have a single mentor that helps them to overcome their workplace obstacles.

Peer-to-peer

mentor program

: Here, mentors and mentees at the same organizational level are paired for discussion, to encourage cross-departmental collaboration and exchanging ideas.

Program for mentoring supervisors

: In this form of mentorship, an older or senior employee mentors younger colleagues or managers and offers guidance on various aspects of business processes and how to achieve better productivity.

Reverse mentor program

: In this mentor program, a younger employee acts as the mentor and an older or senior employee as the mentee. A mentorship program in this form consists of more than one mentor assisting one mentee.

It's usually used for introducing executives to new working methodologies or for bringing together leaders and people from underrepresented backgrounds to support diversity and inclusion efforts.

Mentoring circles

: Mentoring circles enable employees of all levels to share their knowledge and experiences. Since shy individuals aren't required to meet with a leader face-to-face, which can be a stressful experience, this is a low-pressure way to receive guidance. Similarly, mentorship circles enable workforces to rapidly expand their network.

What Purpose do Employee Mentorship Programs Serve?
Sometimes, new employees may have a tough time performing certain tasks which they haven't done before or dealing with a process wherein they need guidance. As a result, young or new professionals, sometimes, take blind shots at work, without any clear goals, due to the lack of mentorship in the workplace.
Thus, lack of mentorship in the workplace can severely hurt their prospects, and they risk being helpless and unsure of the progress they will make in their careers.
Hence, mentoring programs for mentees at the workplace are indispensable, as they can be fine-tuned for the exclusive purpose of addressing a particular organizational need or a set of requirements.
Above all, mentoring programs can help an organization in the following ways:
Create future leaders and managers

Enhance the onboarding process

Transfer institutional knowledge to mitigate the effects of employee attrition/turnover

Increase client satisfaction through better customer service
In addition, mentoring programs may assist a workforce to remain connected, even when they are working remotely,
Thus, if a company or manager knows how to effectively implement a mentoring program, it would do wonders for both employees and the productivity of the company.
Why Employee Mentoring Programs Fail And Solutions to Overcome Them
Over 70% of companies on the Fortune 500 list provide some kind of mentoring to their staff. When it comes to small and mid-size enterprises (SMEs), the figure is about 25%.
Despite the efforts of the industry as a whole, there are still a great number of programs that do not adequately address the problem.
Even worse, a growing volume of psychological research demonstrates that improper or lack of mentorship in the workplace may have emotional and even physical consequences. Given below are some of the probable factors responsible for the failure of employee mentoring programs:
1. Lack of well-defined objectives
Frequently, when program owners hear about mentorship, enthusiastically, they want to implement the program immediately. This zeal is commendable, but if they fail to describe the program's objective and success criteria clearly, the results are unlikely to be satisfactory.
Solution:
To build an effective mentoring program, you must set specific business objectives as to why the program is being created and link these objectives with the organization's business goals. The goals can be to boost overall employee retention or the number of women working in your organization, or underrepresented minorities in leadership roles.
Defining the goals in advance can help to match mentoring program achievements with business milestones, demonstrating to top management why mentoring should be a focus going ahead.
With well-defined corporate objectives, you can also determine the sort of mentorship that will be most effective in achieving these objectives.
2. Poorly designed mentorship program
Unfortunately, large companies often feel pressured to introduce mentoring programs for their staff for reasons like rising turnover. Although this may appear reasonable amid talent shortages, a rushed mentoring program would turn out to be a poorly designed program that may fail to achieve the intended objectives.
Several indicators of a poorly conceived mentoring program include:
A disorganized approach:

Developing a method that is either too rigid or lax, lacking a defined structure for how a mentoring program should proceed to help form

mentor-mentee relationships

.

Short-term view

: Developing a short-term solution that prevents mentor and mentee from establishing the required rapport.

Lacking expertise

: Selecting mentors based on their professional accomplishments, rather than their interpersonal skills and industry expertise.

Insufficient prior training

: Mentors and mentees lack proper prior training to prepare them for the program.

Lack of feedback mechanism

: There are no mechanisms to gather data and feedback from both parties on the experiences and results of the program.
Solution:
The first step in addressing the design issues is properly planning a mentorship program in an organized way with well-defined objectives. The mentors should be selected based on their experience, industry expertise, and interpersonal and communication abilities.
Both mentors and mentees should be given prior information on why the mentorship program is been conducted and how they can sit together to achieve a common purpose.
Mentors and mentees must be made aware of the advantages of a long-term vision of mentoring programs.
3. Poor participation in mentorship programs
The fear of what if nobody participates haunts every administrator of an employee development program. The same holds for mentorship programs.
Another reason for poor participation is that some organizations invest time and resources into developing a mentoring program. However, once it is set up and running, they tend to give less importance or even neglect it. Owing to this, the number of participants in a mentorship program witnesses a drastic decline.
Solution:
Effective promotion ensures the success of any program. Developing a sound marketing strategy for the mentoring program might determine its success or failure. Ensure that your target audience knows why it is in their best interest to participate through emails, brochures, intranet messaging, or information panels.
Mentors are typically busy people and hence, you have to convince them why your mentorship program is an appropriate commitment for their calendars.
Remember that the promotion of your mentorship program does not end with its first launch. For optimal participation rates, you must continually remind mentors, mentees, and new prospects of the benefits of participating in a mentorship program.
4. Incompatibility
Finding the proper match between mentor and mentee may be a difficult task, but it is essential for the success of the program. A good relationship between mentor and mentee encourages engagement and improves outcomes.
Solution:
It may not be difficult to find a proper match between mentor and mentee if you make decisions for the mentorship program based on the following questions:
Should program administrators be in charge of matching participants?

Can employees choose mentors or vice-versa based on their personality or domain?

What is the role of leadership in finding a balanced perspective?
Think about how many mentors and mentees you need to pair up with. A group of 15 to 20 may be readily managed by a single administrator, but what happens when the group size increases to 40 or 80? Thus, before beginning a mentorship program, the mentor's opinion on how many mentees he can handle should be taken.
Mentoring initiatives that failed at some stage might have underestimated the time required for knowledge transfer or mentoring activity. Also, don't underestimate the time required to arrange mentoring sessions, without consulting both mentor and mentee.
With a self-matching strategy, you'll want to give employees a voice in the match if they have strong preferences about the sort of mentor they need based on the mentor's job function, tenure, skillset, etc.
If the leadership team has selected a prospective workforce who would become excellent mentors and mentees, you will need an admin-matching strategy to manage the relationships.
To ensure consistent, high-quality pairing across all participants, you'll need a dedicated team, robust back-end infrastructure, or sophisticated software such as Engagedly to make data-driven recommendations.
5. Failure to track the progress of the program
Once participants are appropriately partnered and mentor-mentee relationships have been established, the HR team or administrators responsible for the program should not slack off. They must concentrate on each connection, assessing the highs and lows of each partnership. By doing so, they know when to intervene and rectify a faulty course of action. They may solicit input from both mentors and mentees to ensure the program's success.
When organizations fail to monitor program data, the program may fail. Without a correlation between effort and impact, mentoring programs often fall short in reaching organizational goals and may even get abandoned — often before their full impacts take root.
Solution:
The development and scalability of any mentoring program require data collection such as surveys, performance assessments, task analysis, etc.
Thus, ensure that the appropriate KPIs are included in the program plan and are measured. Moreover, a 360-degree review software, Engagedly, can also be used to create and track KPIs of a review program.
If participants are hesitant to provide their comments face-to-face, you can utilize HR solutions such as Engagedly to collect input anonymously.
Also Read: How do I Start a Mentoring Program at Work?
Statistics About The Benefits of a Mentoring Program
A lack of mentorship in the workplace may pose a challenge to young employees, as working with a mentor who is knowledgeable about the field is a crucial component of success for young employees. Thus, a mentoring program has a positive impact on the lives of employees. Listed below are some of the top statistics that signify the importance of the mentoring program for employees.
97% of people

who have a mentor believe that their mentor has a significant impact on their development and 55% think mentoring will help them succeed.

87% of mentors

and mentees think their mentoring connections provide them a feeling of empowerment and help them create a stronger sense of self-confidence.

Mentored employees have a

fivefold greater

chance of promotion than their non-mentored counterparts.

When compared to their peers, mentors have a

sixfold higher

chance of being promoted to a higher job.

Recent research revealed that 25% of the workforce engaged in a mentorship program received a salary-grade change. On the other hand, 5% of employees were not part of a mentorship program.

50% of the younger workforce

believe that a workplace mentoring program would increase their likelihood of staying with a business.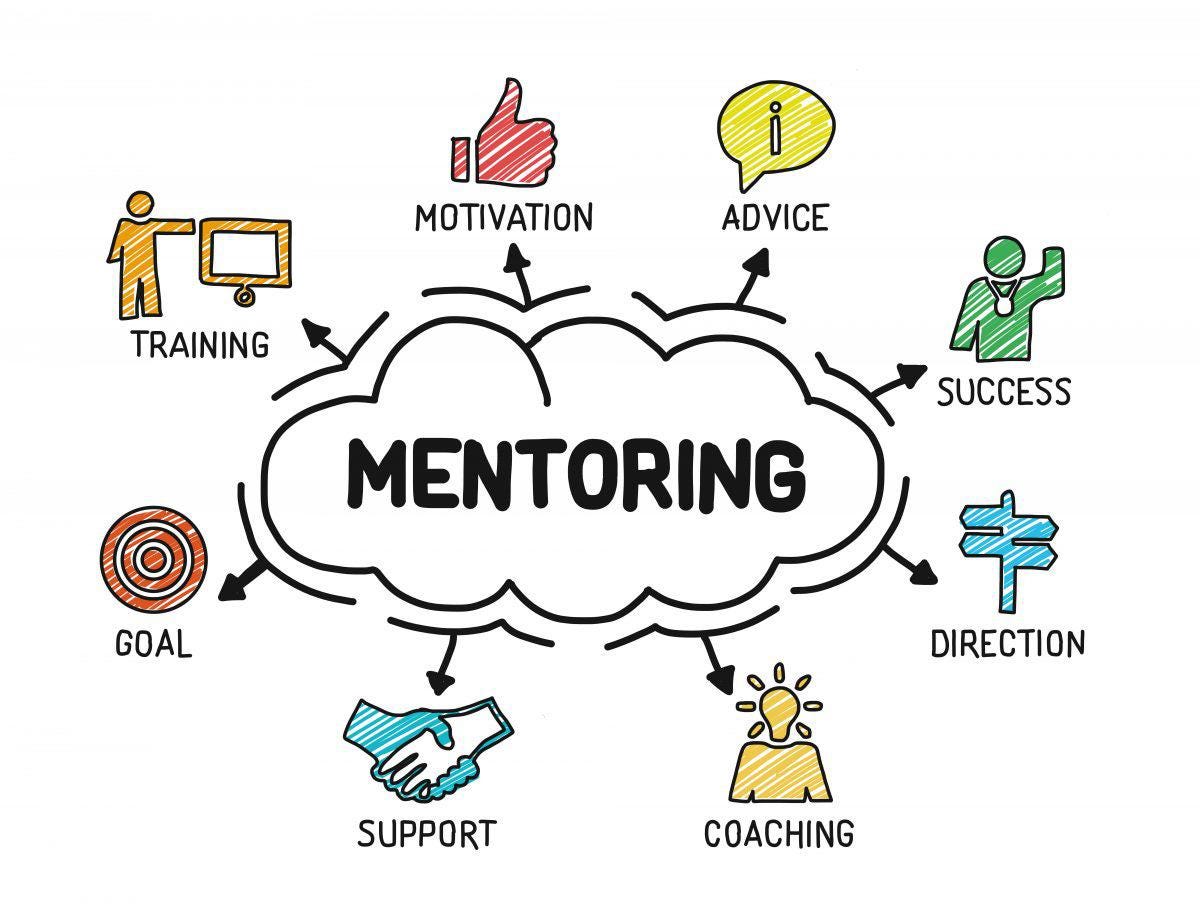 Benefits of Having a Business Mentoring Program at The Workplace
Mentoring is a cost-effective alternative to more traditional forms of training and development for small companies.
It may be more beneficial than conventional training, which may be a one-size-fits-all solution, for organizations of all sizes. Unlike conventional training classes, mentoring often leads to more in-depth talks and individualized feedback. In turn, they may build teamwork, rapport, and a shared sense of mission.
Moreover, mentoring makes it simpler to continue operations when a team member goes on vacation, retires, or leaves the company. Other benefits of regularly holding mentorship programs include:
Better sharing of knowledge amongst employees

Job fulfillment

Enhancement of leadership abilities

Achievement of aims and goals

Accountability and professional growth motivation

Enhanced teamwork

Effective succession planning

Increased employee retention
Conclusion
There is always an opportunity for growth in the areas of talent development and professional connection building. Mentorship programs may go a long way in fostering these developments.
Also, mentoring programs can help companies to foster a culture of responsibility and leadership among their employees. This can lead to increased engagement in the workplace as well as a feeling of value for employees. In a dynamic business environment, mentoring is a crucial skill for leaders to face the potential problems of a workforce.
Consider hosting a special wrap-up meeting, luncheon, or award ceremony after the mentoring term. This shows the support of the top leadership for the program.
---
Want to set up mentoring goals for your organization? Book a free demo with Mentoring Complete.