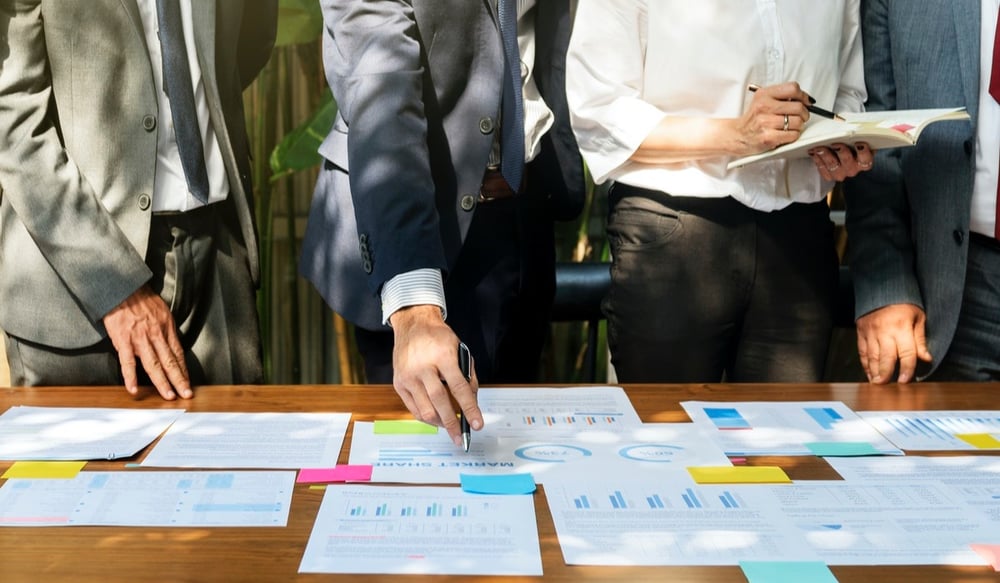 Implementing a mentoring program is not an easy task. It takes substantial planning. From promoting the program to measuring its success, every part of the process needs careful consideration. And the most critical part is the matching process.
Think you have started a mentoring program in your organization. You have promoted its benefits very well and managed to gather enough participants. You train your mentors and mentees and pair them with each other without following the correct ways.
All your hard work will go in vain.
Mentors and mentees are at the heart of your mentoring program, and if they don't match up well, the program won't take long to derail. When they are not compatible with each other, they do not enjoy meeting. They feel uncomfortable sharing personal stories, find it difficult to understand each other, and do not build the rapport to take the relationship move forward.
If you want your mentoring program to succeed, it's essential to follow one of these mentoring matching processes:
Self-matching: Self-matching is done when mentees are clear about their career goals and what they are looking for in a mentor. They find their own mentors from within the organization.


Admin-matching: In this process, mentorship program managers collect data from mentors and mentees to determine the best matches. The data includes their strength, weaknesses, likes and dislikes, personality questions, etc.


Preliminary-matching: It is a mixture of self-matching and admin-matching processes. Here, the program manager collects all the participants' data and decides the matches. Once the admin selects mentoring pairs, mentors and mentees have the liberty to accept or decline the pairing request.
Depending on your organization's needs, you can choose any of them. However, we recommend admin-matching. In this type of matching, the mentoring program manager has full control over the program and it has proven to be most effective.
Also read: Mentoring Goals: Examples for Inspiration
Now, what are the right ways to match mentors and mentees?
Check on Mentor's Skills:
A mentoring match is successful when the mentor possesses the same skills or skills similar to those of the mentee. They must be from a domain relevant to the mentee to be able to provide the best advice.
Mentors in your business mentoring program also require other skills. For example, active listening, building trust, and feedback are the three competencies a mentor must-have.
Before making mentoring matches, ensure that a mentor has the right skills for their mentee.
Match by Career Level
If the purpose of your mentoring program is to develop your employees' careers, make sure the mentors are in a higher position than mentees.
A mentor who is at a higher career level can inspire mentees. They are the people your mentee will look up to.
Moreover, they have been in a position where the mentees are at present. They understand the mentees' challenges and know what they need to overcome those challenges and develop in their career.
Also read: 4 Things to Do Before You Research Mentoring Software
Use a Software to Find Best Matches
The manual matchmaking process works if you have 10-15 participants in your mentorship program. Where a large number of mentors and mentees are involved in the program, manual matching is not a practical solution. It is time-consuming, exhausting, and there's a greater chance of inaccuracy.
Investing in a mentor-mentee matching software is the best way to pair mentors and mentees. Mentoring software uses advanced algorithms to find out the best mentoring matches. It reduces manual efforts and increases the number of successful mentoring relationships.
---
Want to see how our software can help you find the right pairs for your mentoring program? Book a demo.