On May 25, 2020, a white police officer killed George Floyd in Minneapolis, Minnesota. Floyd, a Black man, was accused of using a counterfeit $20 bill. Floyd's death sparked protests and a national conversation specifically around police brutality, but also more generally about race and racism in America. This conversation has continued throughout 2020 and touched many areas of life, including housing, healthcare, economic inequality, employment and the workplace.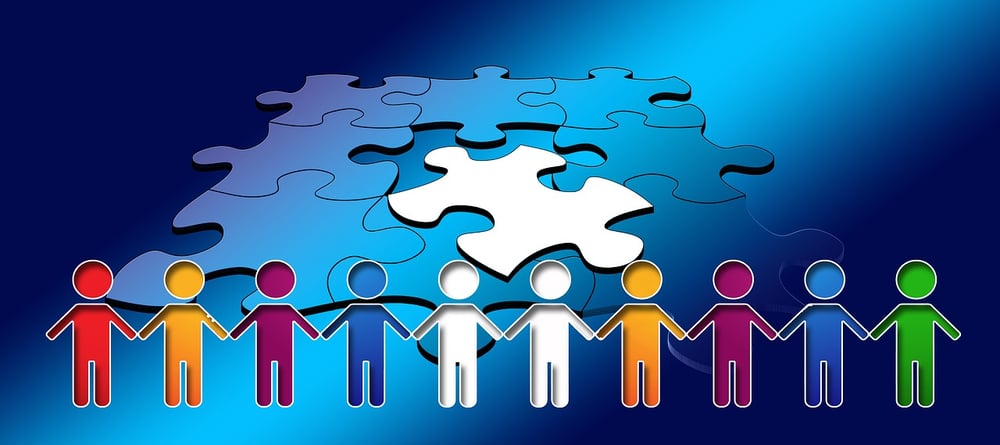 As a result, many US employers are focused on taking their diversity, equity and inclusion initiatives to the next level. There are several reasons companies are focusing more on DE&I goals. First, an immense body of research supports the idea that more diverse teams and organizations perform better. Second, Gen Z is the most diverse US generation yet, and they're just starting to enter the workforce (the oldest Gen Z's are turning 23 this year). If organizations are going to be competitive in the long run and remain an employer of choice, the DE&I initiatives are no longer a "nice to have," but an imperative. But most importantly, leaders are recognizing that creating a just workplace is simply the right thing to do.
Creating a more just and inclusive workplace is a complex task. Simply rolling out a half-day workshop isn't going to make lasting change in an organization. Instead, a variety of tactics, such as culture change initiatives, updating hiring practices, and instituting employee resource groups are necessary to meet DE&I objectives.
Many organizations have been using traditional business mentoring for decades as a way to develop the next generation of leaders. However, the traditional business mentoring approach won't effectively move the needle on diversity, equity and inclusion metrics. In a traditional business mentoring approach, the mentor is older, more experienced, and serves as a role model for the mentee. This model works great when, say, a white male is mentoring a white male, because the mentee will more automatically identify with the mentor, and the mentee's path to top leadership roles is likely going to be similar to the mentor's path. However, when the mentor and mentee don't have as much in common, such as when the mentor is a white male and the mentee is a woman, a person of color, or both, the business mentoring pair may have to work harder to build the rapport necessary for a successful mentoring relationship. Further, a white male mentor isn't likely to be equipped with the skills and know-how to help an emerging leader who comes from a marginalized group navigate the organization's politics. As a result, organizations that rely on traditional business mentoring are sometimes disappointed in their DE&I results.
Also read: Generational Workplace Diversity and Mentoring Millennials
However, mentoring can still be a powerful tool to include in an organization's DE&I initiatives. Savvy organizations shake up the traditional mentoring structure and use reverse mentoring to support DE&I goals. Reverse mentoring flips traditional business mentoring on its head: the more junior person is the mentor, while the more senior person is the mentee. It supports DE&I initiatives in a number of ways:
1. Reverse mentoring disrupts the traditional power structures of the organization.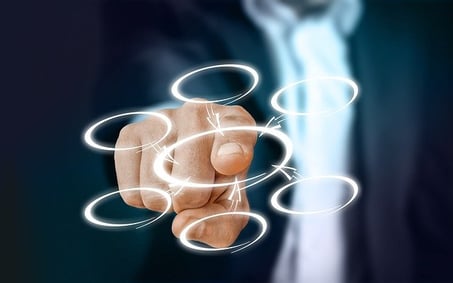 Traditional business mentoring supports the status quo when it comes to organizational hierarchy. Here, top leadership is granted even more power and deference by mentoring others. However, this kind of mentoring grants authority to people from marginalized groups in the business world, such as racial minorities, women, and younger people. It puts them in a position of influence over executive leadership.
Also read: Power in Mentoring Relationships
2. Reverse mentoring supports the development of a more inclusive organizational culture.
Even if an organization is diverse, it isn't inclusive if the organizational culture is white and male dominated. When employees who are marginalized by "white bro culture" such as people of color, women, LGBTQ individuals and employees with disabilities don't feel as if they belong, they can suffer from worse outcomes, including overall well-being, higher turnover, and lower engagement. With this mentoring model, these employees' perspectives are centered, which can lead to a greater sense of belonging in the organization.
3. Reverse mentoring develops social skills, diversity skills, and cross-cultural competence where it's needed most - the executive team.
For lasting organizational change, top leadership must drive the path forward. Leaders will be unable to lead an organization to a more inclusive vision without these skills. Just as traditional business mentoring broadens the perspective of the mentee by helping them see the bigger organizational picture, reverse mentoring helps executives broaden their perspective by helping them better understand the experience of others. With greater context and sensitivity towards others, top leaders are better equipped to make decisions that support equity.
For organizations that are taking their DE&I initiatives to the next level, there is no silver bullet. Complex problems require multiple solutions. Consider reverse mentoring as one tool to support your organization's DE&I goals.