My team and I recently sat down to address some common questions from clients, prospects, and regular blog readers.
Let's get to it.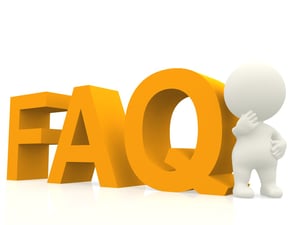 Q:

What Makes Your Mentoring Software, MentoringComplete, Different from the Other Systems on the Market?
Rene Petrin: Two important differences immediately come to mind. First, our matching algorithm is based upon mentoring, not coaching. This is significant because mentoring is about transformation whereas coaching is about outcomes, like learning a new skill. Every question in our matching process is about building a transformational relationship.
Second, if people are going to have a true mentoring relationship, there needs to be a way to measure and monitor contact between mentors and mentorees, and our system does that. Without regular contact, the pair can't build a meaningful mentoring relationship.
In our system, mentors and mentorees schedule their meetings. The mentoring program manager (MPM) can go into the system and monitor activity. So the MPM can go into the system and say, 'Show me all of the meetings that have occurred this month. Show me all of the meetings that did not happen, that were canceled. Show me all of the meetings that are still pending.'
The MPM can spot potential issues, such as a pair that consistently cancels meetings, and the MPM can follow up to help that mentor and mentoree out—get them back on track.
It's important to note that a mentoring system isn't a replacement for the human touch. We have a powerful system, but a strong mentoring program manager makes the difference.
Also Read: The Benefits of Mentoring for the Mentor
Q:

Is There Ever a Time When an Organization Should Stop Mentoring, Meaning Is There Such a Thing as a Bad Mentoring Program? Or Is Some Mentoring Always Better than No Mentoring at All?
Rene Petrin: Poor programs do exist, most often because the company has not followed best practices. This leads to what I would call a defective mentoring program. You should definitely stop those and relaunch once you've addressed the issues.
Q: What Are Some of the Biggest Issues That You Typically Encounter in Those "Defective" Mentoring Programs?
Rene Petrin: Three big issues come to mind. There are certainly others, but these are the most common.
First, the mentoring pairs haven't been given any direction. It's kept vague, like 'Here's a mentoring program. We want you to get together with your mentoree and do x, y, z. Good luck.' So there's no support, there's no guidance. It's a free-for-all. Providing clear objectives for your program is essential—it gives everyone a starting point, a foundation.
Second, no one has been given any training—not the mentors, mentorees, or program managers. So they don't know what they're doing. They're all coming at it from different perspectives. (Reminder: Management Mentors offers online training for mentors and mentorees and online training for program managers.)
Third, bad matches. An occasional bad match can occur in solid programs, but if you have a program filled with mostly bad matches, that indicates a larger issue with the matching process, which, as you can imagine, is critical to a program's success.
Do you have a question? Click here to ask our experts.