Recently, my team and I sat down to answer common questions we receive from customers, prospects and regular readers of our blog. We released the first batch of Q&As in the May newsletter.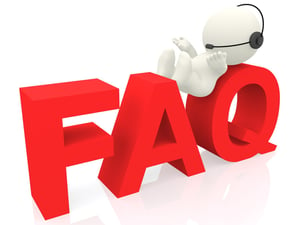 Here's the second batch.
Q:

Management Mentors Is a Big Proponent of Formal Mentoring Programs, but More and More People Are Doing Mentoring on Their Own, Something We Refer to as "Self-directed Mentoring." What Tips Do You Have for Better Outcomes?
Rene Petrin: When it comes to choosing your mentor, don't look for the most powerful person; look for the person who is most likely to get you what you need. Which begs the question: what are your needs? Figure out what you want to get out of the mentoring relationship and then look for someone who can help you achieve those goals.
Remember: you drive the relationship, not the mentor. So when you're asking someone to be your mentor, make sure you have a clear agenda. Approach a person knowing what you want to accomplish as opposed to saying, "I'd like you to be my mentor, but I have no idea what I want to do."
You need to be prepared. When you talk to someone about being a potential mentor, say what it is that you want to accomplish and what you want from that mentor. (Note: we have an ebook available that discusses how to find a mentor.)
You should also discuss mutual expectations. How often are we going to meet? For how long? Can I contact you when I need you? What are the ground rules about communicating? How do we solve a problem that we might have between each other, or about the relationship?
Finally, be prepared to give each other feedback on a regular basis—every quarter at least. See if any expectations have changed and renegotiate those that have.
Q: What Are Some Mistakes That You See People Making in Group Mentoring?
Rene Petrin: Boundaries need to be clear, specifically about the relationship between the individual mentoree and the mentor, and in the relationship among the mentorees themselves. We don't want the mentor to be perceived as favoring one mentoree over another.
Make sure you have clear ground rules as well, such as who can speak during a session, for how long, things like that. How do people negotiate differences that may occur in the mentor conversations? What are the ground rules about participation? Can you miss a meeting? How often can you miss before you're asked to leave the group? Discussing expectations is important.
Also Read: Effective Mentoring Strategies: Say Hello to Mindful Listening
Q:

How about Some Tips for Making Better manual matches for Organizations That Are Doing It That Way?
Rene Petrin: Well, if you're doing manual matches, you should certainly have some kind of form that prospective mentors and mentorees fill out. The type of information you capture is critical. You want to capture information that gives you a sense of the type of personality or qualities of the person that a mentoree or mentor would want in their partner.
For example, if somebody wanted an introvert or an extrovert and/or if somebody wanted to be paired with someone who was more assertive or more laid back. Things like that really matter in terms of proper matching.
You should also consider different competencies that might make a match work—or not. Communication style, for example, is a big one.
You should do manual matching with a team, and the team should include individuals who have some knowledge about the prospective mentors and mentorees that they can bring into the matching process. 'I know this person. I know exactly what they're like and the person over here will be the best match for the following reasons.' That helps a lot.
Do you have a question? Click here to ask our experts.