In 2019, Mentoring Complete will be turning 30. By then, we'll have been blogging pretty regularly for a full decade.
So instead of doing an annual "best of 2018" newsletter, we thought we'd share the top five blog posts of all time. Or, at least, since we've been doing this blogging thing.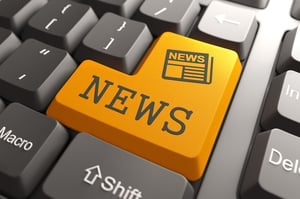 Without further ado...
#1. How to Prepare for a Meeting with Your Mentor. This blog post has helped thousands of people get off to a good start.
#2. How to Ask Someone to Be Your Mentor. Not everyone is part of a formal mentoring program, but that doesn't mean you can't mentor or be mentored. You just need to take the plunge and ask.
#3. Ten Differences Between Formal and Informal Mentoring. We tend to advocate formal programs at Management Mentors, but there's nothing wrong with informal mentoring, either.
#4. Mentoring Goals: Examples for Inspiration. Setting goals is an important first step in a mentoring relationship. But what kind of goals should you consider? This article provides plenty of ideas.
#5. Do You Know the 5 Main Types of Business Mentoring? The beauty of mentoring is that it's extremely customizable. Find a model that will work in your organization.
Discover more excellent articles on our blog as well as free white papers.
On behalf of all of us at Management Mentors, I wish you a joyful holiday season and a happy, healthy, and prosperous 2019.