While mentoring is a natural process in many ways, investing some time in formal training can transcend an "okay" mentoring relationship to a great one.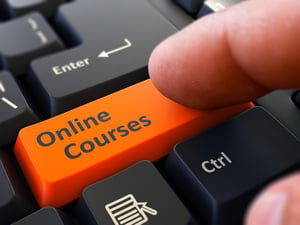 Why?
Because learning the ins and outs of not only mentoring, but also relevant topics, such as how to actively listen, can equip the mentor, mentoree, and program manager with the skills needed to create an enriching relationship. The best part? These new skills can help all relationships (professional and personal).
So where should people begin? The best place to start is with our e-learning course, Maximizing Mentoring Success.
This course lays the groundwork regarding mentoring: what it is, what to expect over 9-12 months, how to do it well, how to overcome challenges. It takes about 3-5 hours to complete, and all you need is Internet access.
Here's what Grant Whittaker, Owner/Manager of Merritech Consulting Corp, had to say about the course:
"As a consultant, I often find myself mentoring leaders in various organizations. It recently occurred to me that I should seek formal training regarding the mentoring concept. I discovered Maximizing Mentoring Success and dug right in. The online course provided the solid foundation I was looking for and reinforced many of the things that came naturally to me as a mentor. But the course also offered additional strategies and insights to consider. I recommend this course to anyone who wants to learn more about mentoring in general—and about being a good mentor or mentee."
Another important course is our mentoring program manager (MPM) certification. The MPM has an important role, since he or she manages the program from start to finish. Tasks include matching pairs, helping pairs get off to a strong start, assisting pairs who are struggling, and ensuring that the program participants are keeping the program goals in mind.
Check out this video testimonial from a student who completed the MPM course.
Our newest course is Group Mentoring for Mentors. We just launched the course, so our first round of students should be completing it soon.
Group mentoring has increased in popularity, especially with Millennials who tend to love collaborative learning environments. A strong mentor is essential to group mentoring's success since mentoring a group of individuals is a lot different from mentoring one person.
Next year, we have plans to launch other courses, including one geared towards executive mentoring.
All of our online mentoring courses are…
Budget-friendly (and volume discounts are available—just ask)
Accessible 24/7 – all you need is access to the Internet
Easy to understand
Interactive
If you're going to do mentoring, do it right. Invest in mentoring training today.