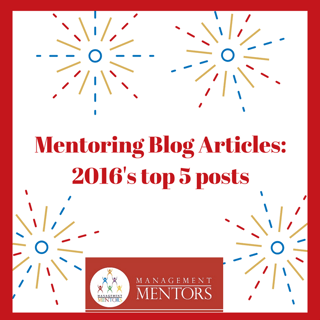 Wow! What a year for the Management Mentors Blog: Business Mentoring Matters. Thank you to all of our viewers and subscribers. This year, our blog posts have been viewed 126,399 times and we now have 4,555 subscribers! This leads us to believe we are creating content that is important, timely and relevant to our audience. Our goal for 2017 is to continue this trend and to always be sharing content that is useful to you.
If you missed them the first time around, here are our five most viewed posts of 2016:
If there are topics you would like to see us write about in 2017, feel free to share in the comments below. Happy 2017!