Are you interested in better talent recruitment, retention, and development? Check out our latest link fest, which includes helpful content that addresses these three critical areas.

1. Five Tips on How to Be a Good Mentor to Someone Twice Your Age.Mentoring can happen at any stage of life. This smart article from Phys.org provides excellent tips for younger mentors as they work with older mentees.

Insightful quote: "A better term than 'reverse mentoring' is 'inclusive mentoring.' This takes the focus off thinking there is a 'natural' age order to mentoring and puts the emphasis on simply encouraging shared learning between colleagues. Everyone has something of value to learn, or teach, in a respectful environment free from age or hierarchical biases."

2. These Are the Six Things the Best Mentors Never Do.To balance out the previous article on what good mentors should do, this article from Fast Company talks about the things mentors should avoid doing, like making assumptions, sidestepping tough conversations, and dominating the relationship.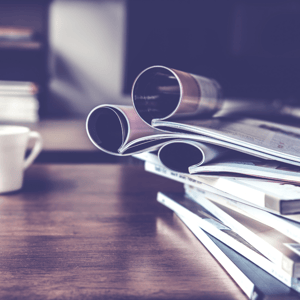 Insightful quote: "While sharing your own stories and experiences is often useful, make sure it doesn't cross the line into bragging or imposing your own advice on your protégé."

3. How Can HR Contribute to Improving Employee Experience? While mentoring is an excellent way to keep your people happy and engaged, it's not the only way. This important article from Engagedly discusses other areas to keep in mind, including soliciting direct feedback from your people.

Insightful quote: "If you want to enhance employee experience in your workplace, then you need more than just one perspective on how to do it. Encourage your employees to share feedback frequently with each other and ask them to give you feedback about how you can enhance your employee experience."

4. Why Mentoring Matters & How to Get Started. You already know that mentoring matters. We're including this article from The New York Times in our roundup because of the compelling statistics that support this notion.

Insightful quote: "A 2015 study from the University of California Haas School of Business found that women gained more social capital from affiliation with a high-status mentor than their male counterparts did."

5. Why Hasn't Mentoring Brought More Diversity to Senior Management? This important read from Fortune tackles a sensitive topic about why sponsorship, "a kind of mentorship on steroids," hasn't resulted in more diversity in an organization's upper echelons.

Insightful quote: "You probably have only to look around your own shop to notice that, in the C-suite and the rarefied levels above, not much has changed. About one-third of middle managers (34%) are women, the EEOC reports, and almost that many (27%) are non-Caucasian. But at the very top, white men still rule."

6. Engagedly Acquires Mentoring Complete from Management Mentors. We'd be remiss if we didn't include one of the biggest announcements made in the mentoring space: that Engagedly has acquired Mentoring Complete as well as other content assets, like e-learning courses.

Insightful quote: "While Rene Petrin confesses that he'll miss the day-to-day business, he acknowledges that he is ready to retire—and he's confident the Mentoring Complete brand will continue to thrive. 'I've been impressed with everyone at Engagedly since the beginning, particularly their knowledge and passion,' Petrin says. 'I believe my company is an excellent hands, and I'm excited to see where they take it.'"


Have you read an interesting article on mentoring? Share it on our LinkedIn page.