Access to professional development is becoming increasingly important to employees in the workforce. In a recent survey, 87% of Millennials indicated that professional development was an important part of deciding whether they would stay with an organization or not. It makes sense – providing such opportunities allow employees to continue improving on their work while attaining skills most important to them.
Yet, providing professional development can be tricky. A one-size-fits all talent development package may be ineffective. Employees may differ in the resources, trainings, and opportunities they need to be highly engaged and productive. However, creating an ad hoc system where each individual chooses their own programs may be hard to track and manage, as well as costly for some organizations.
So what are some effective ways to deliver development opportunities that are personalized, manageable, and cost-effective?
1. Create SMART Goals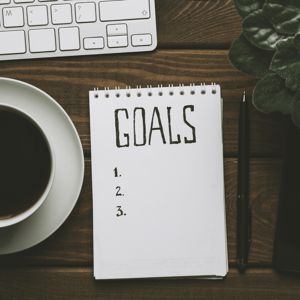 Establishing concrete and practical goals can be vital to talent development. Goals help employees decide on what to focus next, and help managers track employees' performances. Goals can be personalized and individualistic while having the added benefit of helping a company when aligned to organizational goals.

Of course, goals must be attainable and well-managed to be acted upon. To solve the first issue, employees and managers must set SMART goals. Goals that are most likely to achieve are Specific, Measurable, Achievable, Relevant, and Time-Bound (SMART). Check out this article to learn more about SMART Goals, how to formulate them, and ways to avoid goal-setting mistakes.

Once SMART goals are set, there must be tracking and management systems in place to ensure that employees are on the right track. With a team of 20 or more, it can become time-consuming and difficult to track everyone's goal progress. Employee Engagement and Performance Management tools such as Engagedly can streamline this process. With Goal-Setting and Alignment capabilities, employees can set personal goals that align with overall organization goals while managers track overall goal progress. Such a process allows employees to dictate the direction of their professional development, while managers ensure that it's aligned to the organization's mission.

Also read: Employee Development Goals: How Mentoring Helps

2. Connect employees with your most valuable resources - other employees!

It's no secret that employees are an organization's most valuable asset. Dependable, hardworking employees allow organizations to effectively deliver mission-aligned services or products. Each employee is also highly knowledgeable about a variety of topics pertaining to their organization and beyond. When you look across your organization, you are likely find a diverse tapestry of histories, personalities, and skills. When offering professional development, how do you nurture talent along with personal aspirations AND company competencies?
Create a business mentoring program!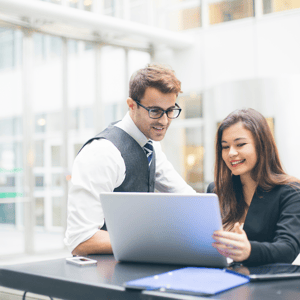 Mentoring programs can be highly beneficial to any organization in any industry. If done right, mentoring allows employees to develop transformational relationships. Both mentors and mentees can develop and practice communication and leadership skills. Companies greatly benefit as well, as mentoring programs lead to higher retention, improved productivity, and reduced turnover costs. Read our white paper for information on how business mentoring fosters career development.
Of course, the conversation doesn't stop there. In order for a business mentoring program to be successful, it must be well-managed. Contractual agreements between participants, knowledge on the roles mentors and mentees should play, and insight on check-ins are critical to the success of mentoring programs. Managing these relationships for more than a couple of pairs can be time-consuming or inefficient. However, without these measures in place, mentoring programs can be ineffective.
An easy fix that can facilitate relationships, and often bolster your mentoring program is implementing online mentoring software. Bringing your mentoring program online can help you manage as little or as many mentoring relationships as you want. With the use of our mentoring software, organizations in the private, public, and nonprofit sectors match, manage, and facilitate transformational mentoring relationships. What are some results? Check out our case study page, featuring companies such as Enterprise Holdings, Bobrick, and the US Fish & Wildlife.
---
Interested in learning how our online mentoring software works?