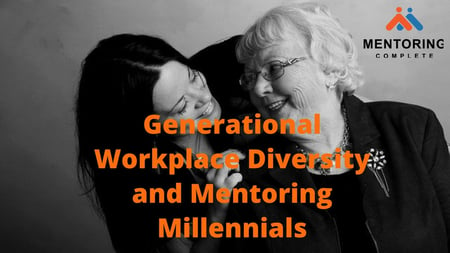 Diversity managers understand the inherent challenges in trying to create a level playing field for employees as they seek to develop their careers. Invisible barriers and the glass ceiling, for example, still exist in many organizations.
While diversity training is an important strategy in breaking down these barriers, it often doesn't go far enough. Too often, attendees leave these sessions knowing something about diversity but not really changing their perspective. Why? Because their behavior doesn't change.
This is where a formal mentoring program can help. Mentoring programs bring people together and empower them to share the "real" issues and, as a result, change the internal system—both within the organization, but also within themselves—to be more balanced and fair.
Mentoring programs also take the theory from the classroom and provide a safe environment for honest dialogue between the majority/non-majority pairs. This type of exchange not only transforms the individuals, but also provides opportunities for them to effect change in the company.
Recently, one of our clients celebrated the conclusion of its most recent mentoring program (the company has been offering mentoring for five years now). The company is a strong proponent of diversity. In its current program, the company had an interesting mix in terms of generational diversity:
5% were Millennials
1% were Gen X
4% were Boomers
The client shared with me that all participants felt the program was worthwhile and should continue. We trained the members of the new program the next day so that this company and its employees could continue to experience mentoring's many benefits.
I applaud my client for keeping generational workplace diversity in mind, something that's extremely important as more and more Millennials enter the workforce (soon to be followed by Generation Z).
Need help with generational workplace diversity issues in your company, especially ones regarding Millennials? We've written extensively about mentoring Millennials. Here are some articles to check out:
How Do You Get Millennials Excited to Work for Your Company? Think Mentoring
And, as always, you can reach out to us with any questions.