Back in 1989 when Rene Petrin founded Management Mentors, Inc., the first George Bush was president. A gallon of gas cost roughly 97 cents. The founder of Facebook was getting ready to enter kindergarten. And Taylor Swift was getting ready to enter the world. While much has changed on the planet since Petrin hung his virtual shingle, one thing has remained true: people still crave mentoring—and they always will.
But the access point will be different now. After 30 years in business, Petrin has decided to hand over the reins to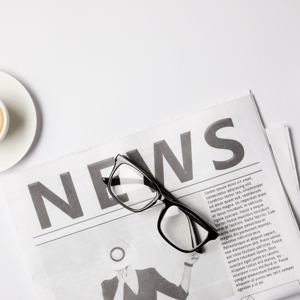 Management Mentors and retire at the end of 2019.
Engagedly Inc., which specializes in performance management software, has acquired Management Mentors' flagship product, Mentoring Complete as well as Mentoring University. Engagedly has also acquired the company's other mentoring software products, e-learning courses, and related content assets. Everything became official at the end of April 2019. Engagedly Inc. is headquartered in St. Louis, Missouri, with offices in Bangalore, India; London, England; and Sydney, Australia.
Regarding the news, Petrin says, "Engagedly specializes in performance management software, so Management Mentors' mentoring products will be an excellent complement to Engagedly's product suite."
While Petrin confesses that he'll miss the day-to-day business, he acknowledges that he is ready to retire—and he's confident the Mentoring Complete brand will continue to thrive. "I've been impressed with everyone at Engagedly since the beginning, particularly their knowledge and passion," Petrin says. "I believe my company is an excellent hands, and I'm excited to see where they take it." During the transition, Petrin will serve on Engagedly's Advisory Board and offer guidance to the management.
Sri Chellappa, president of Engagedly, adds, "For three decades, Rene has been the leader in the mentoring space. Mentoring is such an important part of employee development, so all of us at Engagedly are excited to offer Management Mentors' excellent mentoring products in addition to our own line."
For now, the Mentoring Complete brand and related websites will remain intact as Petrin and Chellappa complete the transition. Current customers shouldn't experience any disruption to services. Chellappa looks forward to introducing the Management Mentors/Mentoring Complete audience to performance management concepts and the Engagedly audience to mentoring.
About Management Mentors & Mentoring Complete
Since 1989, Management Mentors has been designing and implementing mentoring programs and helping companies attract and retain high potential employees. Based outside of Boston, Mass., Management Mentors' corporate mentoring programs develop future leaders and create a more diverse workforce by removing the barriers to equal opportunity. Management Mentors has achieved a 90% success rate with pairs it matches using a thoughtful, proven process and its flagship mentoring software: Mentoring Complete.
About Engagedly
Engagedly is a leading global provider of performance management and employee engagement software and services based in St. Louis, MO with offices in India, Australia, and the UK. Engagedly's platform contains many features, such as Goal Setting, Manager Feedback, Peer Praise, Idea Generation, Knowledge Sharing/eLearning, Rewards, Objectives Alignment (OKR) & Social Performance. The extremely customizable and user-friendly interface is perfect for any company looking to better engage employees and increase performance.