Having a quality mentor-mentee relationship is the crux of any successful match, as without it even the best advice can fall by the wayside. Fostering a quality relationship is the primary goal of any mentor matching program, and as you may know, we have been successfully matching mentors and mentees for many years. And in doing so, we have noticed many key similarities in our successful ones, which with our 90% success rate, we have a very large pool to choose from. Here are the four main things we have noticed in every single successful mentoring relationship.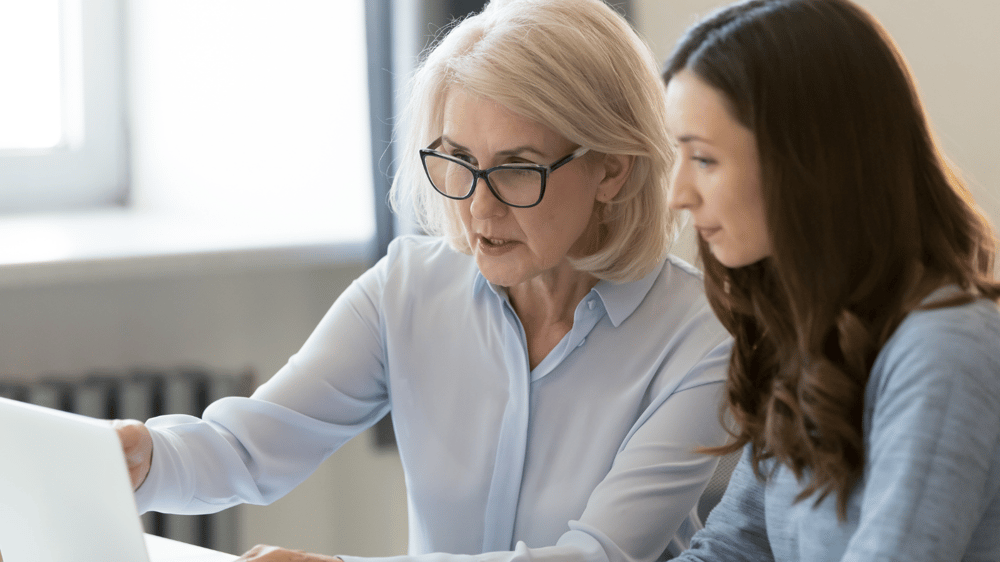 Quality Communication
As the saying goes, "Communication is the key to success!" and this applies to every relationship in anyone's life. A quality mentor-mentee relationship has an understanding between the two in which the barriers to honest dialogue are virtually nonexistent. In our program, we seek to use a variety of measures, such as interest and personality, to ensure that the matches that we find will have no problem simply talking to each other. Of course, it's simply not that simple, quality communication involves honest conversation, a good match between a mentor and a mentee must be willing to be up-front with each other as well, they have to be open and willing to listen.
Mutual Interest
A mentee has to be willing to learn, obviously, but a mentor must be just as willing to teach as well. Both parties must be mutually excited about their specific roles in order to be effective in them. That's why we have different potential roles that a mentee is looking for that they rank. If a mentee is looking for a sponsor over a counselor, we'll match them with a mentor that is looking to sponsor over counseling, and similar for things such as being a teacher, a cheerleader, or simply being a friend. With our system, we ensure that everyone is excited to be the mentor or the mentee in the relationships we found.
Also Read: 3 Common Mistakes While Matching Mentors and Mentees
Common Goals
If one were to imagine a mentee as a sapling, a mentor would be the post-bound to it to ensure strong and proper growth. As such, it's of vast importance that the goals of both the mentor and the mentee are aligned in a way to ensure this growth. After all, if you wish to improve your skills at HR, you don't want a mentor who wants you to grow in Finance. With our proprietary program, we allow the mentees seeking mentors to specifically list out their interests for the future, to properly match them with a mentor that can ensure that growth. That being said, there is also room for their relationship to grow, and the mentor to potentially bring out skills that the mentee did not know they even had. As long as both the mentor and mentee are in alignment, the possibilities are endless.
Honest and Constructive Feedback
As mentioned before, in order to be successful, open and honest communication is paramount. And similar to this, so is constructive feedback. A mentor has to be unafraid to point out the flaws in their mentee, and the mentee has to be willing to listen to their mentor's instruction. But the name of this game is constructive feedback, being able to acknowledge fault is merely the first step, a mentor also needs to have the wisdom to recognize their mentee's shortcomings and also provide a clear path for them to overcome them. Anyone can criticize anyone else, but a true mentor can use said criticisms as a stepping stone to help their mentees. Our software seeks out these true mentors, and ensures that they find the perfect mentee for their talents.
---
Want to see how we create perfect mentor-mentee matches? Request a demo now!