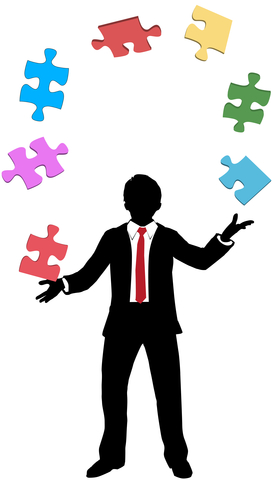 An effective mentoring program manager (MPM) can often make the difference between a failed mentoring relationship and a successful one. Some of the MPM's tasks include creating and implementing the mentoring program, training participants, planning meetings and providing resources, evaluating the program, providing reports to senior management, and expanding the program (as needed).
The MPM must perform certain tasks and demonstrate key behaviors to be effective. Among these are:
TASKS
Creates the mentoring program

Implements the mentoring program

Trains participants

Plans meetings/resources

Evaluates mentoring program

Provides reports to senior management

Expands program as needed
BEHAVIORS
Manages

Builds alliances

Facilitates

Communicates

Supports

Resolves challenges

Protects

Motivates

Maintains confidentiality
The MPM's role is so important that we've designed an online course specifically for mentoring program managers. The course covers all the best practices that have been demonstrated as critical to creating effective business mentoring programs. In the certification process, candidates will become knowledgeable in the following areas:
How mentoring differs from other professional development systems.
The role of the Mentoring Program Manager in effective mentoring.
How to design business mentoring programs.
How to implement mentoring within an organization.
Various methods available to create effective matches.
How to conduct effective training with mentors and mentorees and how to orient mentoree managers to their role in mentoring.
How to maintain ongoing contact with mentoring pairs to assist them in having an effective relationship.
How to design a process for assessing the effectiveness of mentoring programs.
The most common challenges faced in mentoring programs and mentoring relationships and how to meet these challenges effectively.
Image credit: © Michael Brown | Dreamstime.com