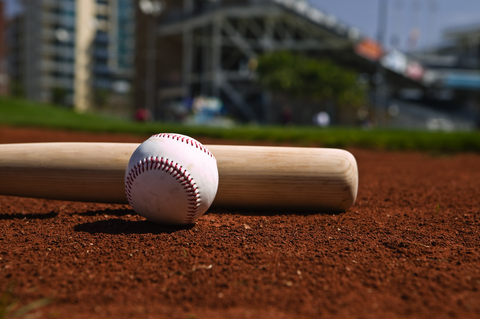 We're sharing some of the evergreen content from our archives and wanted to share this great piece about the relationship between baseball and mentoring.
For baseball fans, April marks a new season and revived pennant dreams. But the hard work doesn't begin when the players take to the field and fans fill the stands on opening day. That happens in the weeks and months leading up to the first pitch. That's right-we're talking about spring training.
So what does this have to do with mentoring? Well, mastery of anything-be it sport or art, business or personal-doesn't occur without hard work. The same holds true for your company's mentoring program.
When this post was originally published, Terry Francona was still managing the Boston Red Sox. My how things have changed since then! What would have it been like inside the clubhouse last year if there had been some mentoring/knowledge share involved? We can only speculate on that. Mentoring/knowledge share can help during times of transition. Here's hoping that the Boston Red Sox get the support they need this year.
How Your Mentoring Program Is Like a Baseball Team
Effective training up front ensures a solid "opening day," while special "mini-camps" throughout the year keeps your program focused on having a winning season. You are the owner of the team. Your program manager is, in essence, the skipper. Your players-the mentors and mentees-look to the program manager for guidance, encouragement, and a game plan.
Other businesses are the competing teams, and the strength of your team could be the deciding factor in who wins the revenue race in your particular "division." Strong mentoring programs produce strong, loyal players while fostering and nurturing their talents. By investing in them, you invest in your team-or company-which spells championship to us.
So how should the mentoring training play out? Here are some guidelines.
Also read: 8 Habits of a Successful Professional Mentor
Training "Skippers"-Program Managers
Remember, the program manager is not unlike a baseball team's manager. Think Lou Torre, Terry Francona, and Tony LaRussa. So it makes sense that you'd invest the most hours into training someone for this critical role.
We typically train program managers for 100 hours over 15 months. Each program manager is certified and goes through a pilot program that teaches (among other things) mentoring concepts, such as how mentoring differs from coaching and other professional relationships.
Training Players-Mentors and Mentees
Ideally, mentors should be trained in a half-day session, and mentees should be trained in a separate half-day session. Topics covered will include the following items:
Partners' expectations
How mentoring differs from other professional development relationships
Relationship ground rules
Negotiating the mentoring agreement
Why should you keep mentors and mentees separate at first? If you bring them together too soon, individuals may not be honest and open with the partner who's in the room.
After these separate half-day sessions, mentors and mentees come together for one combined half-day session where the program manager goes over the game plan and eases everyone into their roles. The combined session starts with an icebreaker (think batting practice, warm-up pitches) so participants feel comfortable. This eventually leads into a complete communication instrument that helps determine how each person prefers to mentor or be mentored. Finally, the pairs negotiate their mentoring agreements, and then they are on their way.
Also read: Three Must-Haves for a Successful Mentoring Program
Quarterly "Mini-Camps"
Each quarter, we recommend sessions with the mentoring program manager (and outside consultant, if there is one) to meet with mentees and mentors separately for an hour. The goal of this meeting is to assess what's going on, see if further training is needed, and address any issues that have come up.
Playbooks
We provide a resource manual focused on developing mentor relationships. The manual includes myriad techniques and exercises. This, combined with a well-trained program manager, helps support team players throughout the year.
Remember, no team wins a World Series without practice and tons of hard work. If your company invests the necessary hours and resources into its mentoring program, it can look forward to an exciting and rewarding season.
Play ball! And as a Boston-based company, we would remiss if we didn't say—Let's go Sox!
For more ideas on how to best leverage your company's mentoring program, click the button below for our FREE white paper:
Image credit: © Rcpphoto | Dreamstime.com