Women are making strides in the workplace. But the progress is not as great as it could be. Many women still struggle to find mentors who have access to the organization's power structure.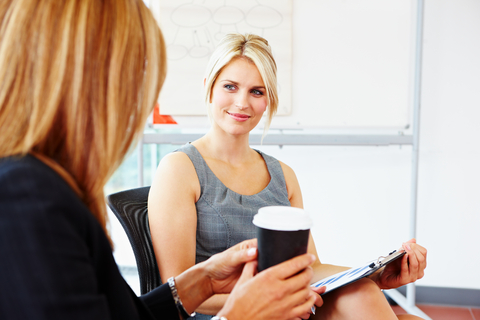 Women often face two difficulties in finding mentors:
Successful and highly powerful women may resist mentoring another women for fear of creating a future competitor within the company.
Since specific laws govern appropriate behavior in the workplace, men may be reluctant to initiate mentoring a woman for fear of negative repercussions.
Nevertheless, women need a professional mentoring experience, such as women mentoring networks, to give them access to the upper strata of business. Despite the challenges involved, your organization should offer women to women mentoring. Here are four very compelling reasons why:
1. There is a strong business case for workforce diversity and diversity initiatives, such as cross-cultural mentoring programs. Women are playing a stronger role in executive teams. Today's workforce is evolving, and the best companies are responding to it by offering and fostering diversity initiatives to expand understanding and encourage collaboration across different demographics. That's good news, but there's still a big problem – most diversity initiatives don't go far enough. And companies that offer insufficient programs are wasting time and money. Mentoring has proven to be a highly effective technique to reduce the barriers to equal opportunity. Mentoring Complete offers a unique program that helps companies establish mentoring in the context of their diversity initiatives.
Also read: The Pro's and Con's of Women-Only Mentoring Programs
2. A good mentor focuses on the mentoree's total development – coaching the mentoree and teaching specific skills, but also sharing resources and network contacts, challenging the mentoree and creating a safe learning environment that encourages the mentoree to take risks and share vulnerabilities.
This exchange helps impact those intangibles that are so critical to personal success – self-confidence, communication skills, and realistic self-assessment. In a successful diverse mentoring relationship – a majority-minority match – these qualities can be developed to an even greater degree.
The right woman to woman mentoring relationship will benefit the mentor as much as the mentoree. It will be not only personally gratifying, but also will give the mentor a new perspective of the organization and its culture. In many cases, senior managers who have served as mentors have said that the relationship has re-energized them and even revitalized their career.
3. The true benefit and impact of mentoring is often seen not in achieving goals and objectives, but in the personal exchange between the mentor and mentoree. Successful mentoring creates real relationships and the opportunity for positive behavioral changes – an outcome that is especially beneficial for companies committed to promoting diversity.
4. Professional mentoring remains an important strategic tool for companies to attract and retain a diverse workforce and move that talent throughout the organization where it is needed. Women to women mentoring fosters that strategy while developing and retaining talent.
For more information on the importance of mentoring, check out our FREE resources by clicking the buttons below: