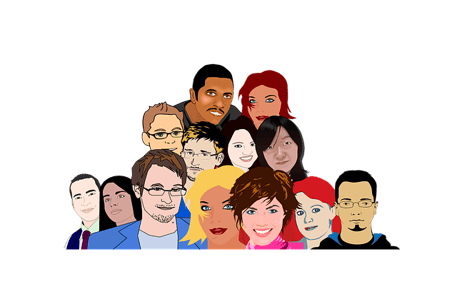 Many of our clients seek information and statistics on mentoring, talent retention, and managing employees in a growing global marketplace.

They seek this info for a variety of reasons: to get buy-in for their mentoring programs from management, mentors, and mentees; to have solid "evidence" that shows the benefits of mentoring; and to provide some context for how their particular organization is doing with its employees.

As a result, we thought we'd share some research the Mentoring Complete team recently conducted. Below we'll provide statistics, quotes, and links for further reading.


Talent Retention:
The Society for Human Resource Management (SHRM) notes in this article from August 2011:
"In 2010, the Corporate Leadership Council of the Corporate Executive Board surveyed 880 high-potential employees. More than 25 percent said they planned to change jobs within the next 12 months. That's potential attrition 2.5 times greater than just five years earlier. Among the dissatisfied, 64 percent said their current employment experiences are having little impact on their development."
PwC notes in its 15th Annual Global CEO Survey a "disparity between confidence in growth and access to talent," adding that only "30% of CEOs believe they have the talent they need."
In an overview of its "2011/2012 Talent Management and Rewards Study, North America,"
Towers Watson
says, "... almost 60% of North American companies are having trouble attracting critical-skill employees, an increase over 2010."
Here's a list from ere.net on the "
10 Predictions for 2012: The Top Trends in Talent Management and Recruiting
."
Mentoring:
In an
article from The Wall Street Journal on reverse mentoring
:
"In an effort to school senior executives in technology, social media and the latest workplace trends, many businesses are pairing upper management with younger employees in a practice known as reverse mentoring. The trend is taking off at a range of companies, from tech to advertising."
This
Harvard Business Review
blog post talks about
keeping great people with three kinds of mentoring
.
Talent Management
magazine talks about how a good fit is crucial to mentoring.
Workforce Issues:
Here's a chart on
2011 turnover rates by industry
.
Here's a PDF on
employment numbers from the Bureau of Labor Statistics
(issued earlier this month).
Here's an article from Mashable about
how more people are working remotely
, and here's an article from SHRM on how to keep remote workers engaged.
Start Developing & Retaining Top Talent
Of course, the common theme in all of the above is the need to nurture, engage, and develop your employees IF you want to create a loyal and competent workforce for your organization.
Formal mentoring programs go a long way in accomplishing this goal. At Mentoring Complete, we've been designing and implementing mentoring programs for over two decades.
Whether you want to review the effectiveness of an existing program, create a new pilot program, or power your program throughout your global organization with technology like
MentoringComplete
, we can help.