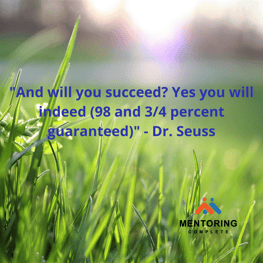 Informal and formal mentoring are often perceived as being the same, but they have significant differences. A failure by individuals engaged in such relationships to understand these differences can lead to disappointment and frustration. Both can benefit the organization and the individuals involved.
FORMAL MENTORING
Tied to business objectives
Goals are established
Results are measured
Access is open to all who meet criteria
Mentors and Mentorees are matched
Matching is based on compatibility
Mentoree Manager is involved
Mentoring is time-limited
Training in mentoring is provided
Program Manager is a resource
INFORMAL MENTORING
No direct link to business objectives.
Goals are unspecified
Results are not always clear
Access is limited and may exclude some
Mentors and Mentorees self-select
Matching is based on chemistry
Mentoree Manager is not involved
Mentoring may last for years
No training is provided
No Program Manager is involved
Which is right for your company? Formal or informal business mentoring? We are not suggesting that one is right and one is not right. Business mentoring programs have different goals and criteria. It's best to understand which category yours falls into (formal or informal) before rolling it out to participants. Check out our free mentoring resources below to help you get started.