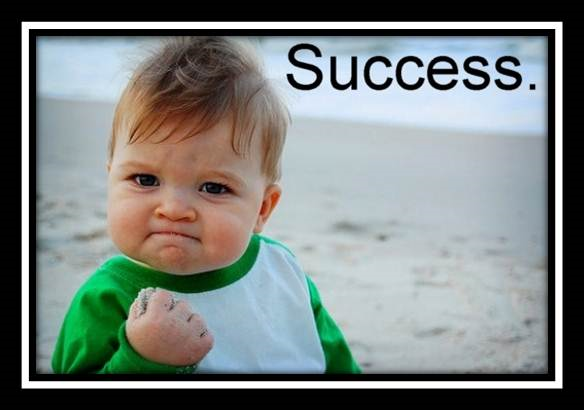 In order to quantify the purpose of an employee mentoring program, many businesses come to us and ask for solid evidence that mentoring programs actually work. We recently put together a number of case studies outlining mentoring program successes. The following is a short and sweet version of a case study we conducted with our client, KentucyOne Health, a non-profit healthcare system.
Note: Success baby does not represent either KentuckyOne Health or Mentoring Complete, but COME ON! Who doesn't feel like him every once in a while? This is how we want you to feel when your mentoring program is a great success!
The Challenge
The company faced challenges that are common to newly formed organizations: finding effective ways to develop and grow its employees.
The Solution
The purpose of the program is to support the professional development of new leaders as well as support the purpose and values of the organization.
How Mentoring Software Fits In
Mentors and mentorees are spread out across an entire state. The Mentoring Program Manager didn't personally know many of them and they didn't know each other. The ability to use the matching algorithm in MentoringComplete was extremely helpful in making effective matches.
The Results
So far, one program has been completed, and two others are underway. The overall feedback from participants has been positive and the Mentoring Program Manager is eager to see the program evolve and grow along with the organization.
To read even more details about this mentoring success story, click here!
Image Credit: Mike Kincaid | Flickr.com