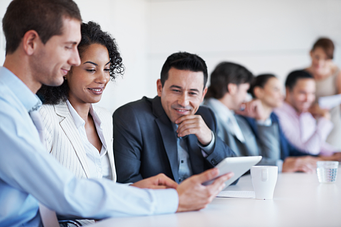 I am frequently asked "What are the most common reasons mentorship programs fail?"
There are four main reasons mentorship programs fail:
Design
Matching
Training
Support
This is the third in a series of four blog posts.
In this post, we will focus on training as a common reason mentorship programs fail.
Because many people understand mentoring differently, it is important for both the mentor and mentoree to have the same understanding of how to establish a mentoring relationship. This is why both partners need to be trained.
Good mentoring training will consist of:
an explanation of what mentoring is and is not,
understanding the stages of mentoring and how they work,
dealing with some of the most common challenges pairs have such as time constraints, long distance relationships, etc.
Good mentoring training will also walk pairs through their first meeting together, and have a process for dissolving the relationship near the end of the program's close.
Some trainers may also bring in a lot of communication training, which is fine. The training itself should not be a one-hour orientation but should actually involve several hours dealing with the dynamics of a mentoring relationship. Classroom training is the best. When we conduct training sessions, we train half a day with mentors and half a day with mentorees. On the following day we have a joint session with all participants. However, in today's cost-conscious business environment, an online elearning mentoring course is often more appropriate and more cost effective.
Training is a very important part of supporting successful mentoring programs. Without proper training, mentoring relationships are likely going to fail.
In our next post, we will focus on supporting mentoring pairs.