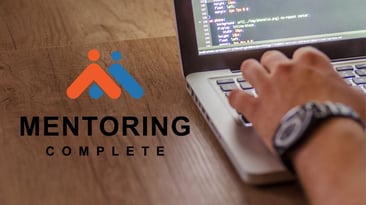 We get a lot of questions about the the pros and cons of
online mentoring software
. Here, we've compiled some of the frequently asked questions we get about our online mentoring software,
MentoringComplete
.
Why should my company have a mentoring program?
Studies show that employees who work with a business mentor flourish in their careers. Companies that offer mentoring programs typically enjoy higher productivity and better employee retention.
Also read: 25 Benefits of Corporate Mentoring
Why should my company use web-based mentoring software?
Web-based mentoring software like MentoringComplete integrates the interactive human elements of relationships with all the productivity and technical capability of the Internet. This combination creates an ideal mentoring relationship that ensures employees the best support network possible for success in their positions.
Does MentoringComplete require lots of expensive hardware?
No. In fact, MentoringComplete doesn't require your company to buy any additional hardware. As long as your employees have access to a browser and the Internet, they're all set.
Will I need to get my IT department involved to use this mentoring software?
No. MentoringComplete doesn't require the loading of software or server integration. Your IT department doesn't need to get involved at all.
Do you provide training on how to use MentoringComplete?
Yes. We walk you through set-up, we have a thorough self-help/troubleshooting guide, and we're readily available to answer your questions.
How much does MentoringComplete cost?
When you choose MentoringComplete, you'll buy licensing rights to access the system based upon your specific needs. The cost of MentoringComplete is half the cost of traditional mentoring programs created on paper.
To learn more about our online mentoring software MentoringComplete, Contact US.
Want to try Mentoring Complete? Request a Demo!