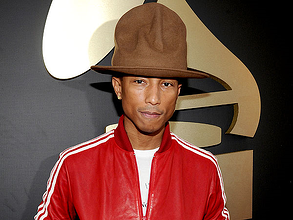 Time Magazine recently released its list of the 100 Most Influential People, with a twist. Time's write up for each of the most influential people was written by another influential (and sometimes famous) person.
Sheryl Sandberg said that "Beyonce doesn't just sit at the table. She builds a better one."
Arianna Huffington said that Pony Ma

"hasn't just built a successful business. In China's unique cultural landscape — from its mobile-savvy population to its one-child families — he has tapped into something timeless and universal: a longing for connection."
Dwayne Wade said about Serena Williams: "

There is no doubt that she has made an incredible impact on the world of tennis, but it's her determination to never give up that has always resonated with me."
Chelsea Clinton said that Jason Collins'

"kindness and fierceness alike derive from that word too often bandied about and too rarely true:

integrity

. Jason has always maintained he's first a basketball player. He is. But he's also a leader and an inspiration."
Justin Timberlake on one of his mentors, Pharrell Williams: "He injects that vibrant energy into the music in a way that you can feel. Whether it's the chord changes that remind you of another time or the melody that instantly grabs you, you are transported to another place. You smile, you dance, you clap along. His music actually does make you happy."

We can learn a lot from this year's most influential people. As mentors, mentorees, or co-workers, let's try to make each other happy.
Now sing along with me:
Clap along if you feel like a room without a roof
Because I'm happy
Clap along if you feel like happiness is the truth
Because I'm happy
Clap along if you know what happiness is to you
Because I'm happy
Clap along if you feel like that's what you wanna do
-Pharrell Williams
Pharrell Image Credit: Creative Commons | en.ozonweb.com