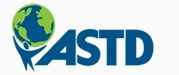 If you follow our blog regularly, you may have noticed that mentoring millennials has become a hot topic for us. That is because, according to this survey by PwC, those born between 1980 and 2000 make up a cool 25% of the US workforce (and that number grows every day!).
Rene recently wrote a guest blog post for ASTD, the world's largest professional association dedicated to the training and development field. In his post, Rene focuses on two different approaches for mentoring millennials including group mentoring and situational mentoring.
For even more information on mentoring millennials, be sure to check out our newest white paper by clicking the button below. It's FREE!
Image credit: www.astd.org