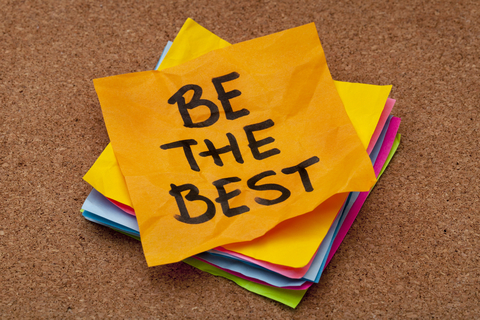 Many of us look forward to reading it every year: The Fortune 100 Best Companies to Work For list. We may read to see which companies made the list, which companies fell off the list, or which companies moved up or down the list. Some of us read to ooh and ahh over the great workplace benefits the best companies offer. Still others of us use the list for job prospecting.
Hopefully, many companies use this list as a guideline for areas to develop their company as they, too, strive for greatness.
What sets these companies apart anyway? What makes them THE BEST?
China Gorman, CEO of Great Place To Work (the company that puts the list together with their partner, Fortune), outlines in her article How Great Companies Attract Top Talent some of the best practices of the GREATS.
We've included Gorman's top 3 Best Practices (BP's) followed below. Each of these BP's are followed by Mentoring Complete's solutions.
BP #1. Employee Development and Leadership Engagement
Gorman says, "Best companies are figuring how to engage top performers by helping them map their career paths and develop desired knowledge and skills."
Mentoring Complete says: We firmly believe that when you invest in an employee mentoring program, you demonstrate to new and junior employees the company's investment in their future with the organization. Consider the other benefits outlined below.
1. Talent Retention
Retention affects the bottom line not only by reducing costs, but also by building an effective workforce. Companies often invest hundreds of thousands of dollars in recruiting talent but then stop there and miss the opportunity to get the best return on their hiring investment. Some companies invest in a "buddy" system, which is a good investment but is short term (2-3 months) and addresses only the issues of adjusting to the company.
Mentoring, however, is more strategic and aims to:
• Create a more effective contributor to the company's overall goals
• Engender a sense of loyalty in employees
2. Stronger Workforce
Developing a talent pool is an ongoing challenge for all companies as they strive to remain ahead of the competition and compete in a global market. Many different development strategies exist and a company that wishes to remain a player needs to incorporate a number of them to grow its talent.
Mentoring is one of the most effective strategies as a standalone program or as part of an existing workforce development program. For example, if your company is conducting formal classroom training on specific competencies, such as leadership or customer service, adding a mentoring component can translate the theoretical knowledge gained through formal training into "practical" experience. This has the benefit of creating a more completely developed employee by combining theory with practice.
3. Management Development
Managing employees successfully can be a daunting challenge. Having a degree or taking formal courses is good preparation for assuming a management role, but it's not enough.
Where does a new manager go to gain from the experience and wisdom of a more seasoned manager and balance that formal book knowledge with experiential knowledge? Yes, new managers can always turn to their supervisors, but there is an inherent hesitation to do this because the new manager doesn't want to appear "incompetent" or "weak." Mentoring is a strategic initiative that pairs less seasoned managers with those who can provide not only the experiential wisdom they have, but also a supportive environment whereby the less seasoned manager can share the real issues impacting success. As you can see, the benefits of using mentoring in career development are many.
Also read: What is Mentoring, and What is it Not?
BP #2. Enhancing Company Culture
Gorman says, "Another pattern among top companies — organizational culture is not just a priority, but a strategic imperative. Employers understand that a strong culture attracts the right kind employees."

Mentoring Complete says: The best corporate mentoring programs are those that are created with a specific goal in mind. If enhancing company culture is important to your company in order to attract the right talent, then it should be at the top of the goal list when when creating your employee mentoring program.
BP #3. Generational Factors
Gorman says, "Tying into company culture and engagement, employers are looking at ways to involve younger employees and keep them committed and loyal."
Mentoring Complete says: Mentoring is an ideal strategy for enriching your succession planning program. In succession planning, you're targeting individual talent to take on increasingly more responsible positions and eventually assume a major position within your organization.
Today's workforce is evolving, and the best companies are responding to it by offering and fostering diversity initiatives to expand understanding and encourage collaboration across different demographics. That's good news, but there's still a big problem – most diversity initiatives don't go far enough. And companies that offer insufficient programs are wasting time and money. This requires solid experience and solid advice from seasoned employees. Adding mentoring as a method of pairing such individuals with your talent pool ensures that the right expertise will complement your succession planning goals. It also ensures that the company's expertise from experienced employees will not be lost once they retire or leave the company but will be retained by having been shared by those who are poised to take their place.
So, if your company strives to be one of the BEST, consider some of the best practices of today's BEST. And consider implementing an employee mentoring program to accomplish your goals. In the meantime, feel free to download our FREE white papers to learn more about mentoring by clicking the buttons below.