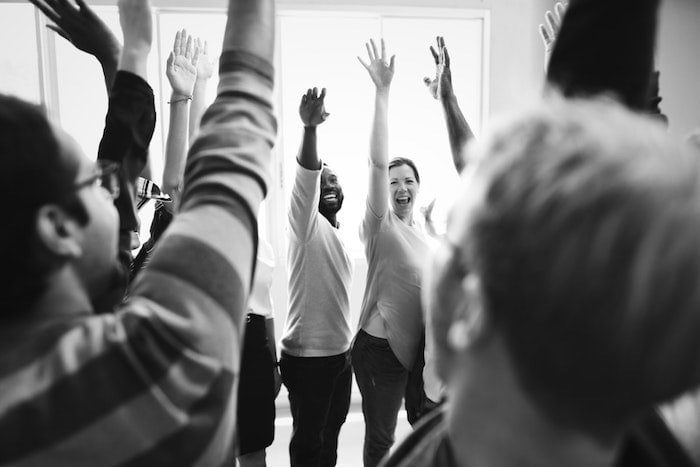 In the last two decades, many organizations have realized that the only way to stay ahead of the increasing competition is to build on the skills and talent of their workforce. Almost every organization is now working to enhance its technical capabilities and create a firm ground for substantial growth. But, what sets apart the global leaders from the rest is the innovativeness, quality of work, and commitment of their workforce towards the organizational goals. To create a dynamic and focused workforce, it is crucial to focus on people development. And employee career development programs are a great way to work in this direction strategically.
In the rapidly changing global business environment and crisis led by the pandemic, it is imperative to work on employee development initiatives to stay lean and mean. In a global survey conducted by McKinsey, it was found that nine in ten executives and managers felt that organizations are already struggling to fill the skill gap and that it will continue to grow in the next five years.
So how do we strategically address the needs of businesses that are facing acute competition and are falling prey to skill gaps and competencies? In this article, we will cover various aspects of employee development programs that are paving the way for sustainable organizational growth.
Also Read: Benefits of mentoring on career development
What Is An Employee Development Program?
A survey conducted by LinkedIn found that 94% of employees would stay longer in their current organization if they invested in their learning.
Employee development is the process of enhancing and improving the current skills and competencies of employees. It provides them with learning opportunities to create new skills that will help them in their personal and professional development and thereby serve the organizational objectives. The purpose of employee development is multi-fold and organizations take up these initiatives to fulfill numerous objectives, which can be any of the following:
Improve employee productivity by providing enough learning opportunities
Increase employee engagement and satisfaction
Reduce employee turnover
Increase the organizational efficiency and overall revenue
Create brand awareness and brand image
Also Read: What is career mentoring?
Employe Development Program is a framework of activities and models to assess the current skills of an employee and create a learning path for them. It ensures that every employee gets the opportunity to hone their skills and advance in their career with the right resources at hand. Employee career development programs offer opportunities for employees to learn, succeed, and advance in their careers by offering them personalized skill development paths.
The demand for skilled employees has surged exponentially in the last few years. And as new technologies replace traditional ones, organizations need to focus on creating employee development programs that can cater to the present needs of their business and simultaneously work on skilling them for future opportunities and challenges.
Let us understand the importance of employee development through the below statistics:
In 2018, a report by the

U.S. Bureau of Labor

on employee training in organizations of different employee size provided by the following findings:

U.S. companies with fewer than 100 employees provided only 12 minutes of manager training every six months.
The manager training time was reduced to just 6 minutes for organizations with an employee size of 100 to 500.

Research conducted on 4,300 workers by the

Middlesex University

for work-based learning found that 74% of workers cited a lack of development opportunities as the reason for not achieving their full potential at work.
As per the

LinkedIn Learning Report 2020

, 87% of executives support employee learning and development, but only 27% of CEOs are actively championing it.
As per a report by

Gartner

, 33% of employees' skills become irrelevant in just three years.
Also Read: 3 Career mentoring challenges and how to overcome them?
Benefits Of Employee Career Development Program
Employee development is the key to achieving business goals. Companies that invest in development and growth of their employees achieve their goals in less time and create a reputation in the market. The image below shows the number of training hours per employee in the United States has increased manifolds from 2017 to 2020, highlighting its importance in organizations of all sizes.
Source: Statista
Let us look at some of the benefits of implementing a career development program in an organization.
Improving Employee And Organizational Performance
Organizations that invest in employee development are twice as likely to retain employees and are 11% more profitable than organizations that don't. (Source:Gallup)
The statistics highlight the importance of investing in employee development. By understanding your employees' strengths, talents, and unique competencies, and providing them with the right roles and positions, you can place the organization on a growth trajectory and reap multiple benefits.
For an employee career development program to be successful, it should be rooted in and ingrained in the culture of the organization. Only by enhancing the employee experience through development initiatives at every step, can an organization expect the workforce to grow tremendously.
Also Read: Establishing a Career Legacy Through Business Mentoring
Avoiding Catastrophic Errors
Businesses are always prone to errors, but think about catastrophic mistakes that can cost you tons of revenue, make you lose a client, and even hamper your brand in the market. It takes decades of hard work and investment to build a business, and just a handful of mistakes can spoil the whole game.
It has been observed in multiple research studies that disengaged employees are 60% more likely to make mistakes than engaged employees are. Furthermore, actively disengaged employees can ruin the work environment and spread negativity.
Organizations need to create employee development programs to avoid such mistakes and create a plan to engage their employees at every level.
Create A Learning Culture In The Organization
Continuous and active learning in the workplace is imperative to its success and delivering business results. A learning culture is deeply ingrained in the organizational framework and binds the employees together. Organizations that promote learning at every level are more innovative, diverse, and stable. By using employee career development programs, you can provide support to your employees in numerous ways. It helps in providing personalized learning plans and career coaching to employees. Furthermore, it helps in making learning and growth the key fundamental values of the organization.
Also Read: How mentoring can help in changing career paths?
Improve Employee Engagement
The below image shows the impact of engaged sales managers on driving seller engagement in the organization. It highlights a direct relationship between employee engagement and higher sales.
2021 CSO Insights - Sales Manager Enablement Report
Keeping the above statistics in mind, what do you think it feels like to work with a highly engaged team? To answer this question, let us look at some of the characteristics of highly engaged employees. They are:
Emotionally and personally connected with the organization's mission and vision.
Ready to go the extra mile to achieve their targets.
Zealous, resilient, and satisfied in the job role
Ready to collaborate for problem solving
Open to finding ways to perform their best and are always on the lookout for exploring learning opportunities.
Also Read: Why mentoring women is more important than ever
Employee engagement is the chief driver of organizational productivity and efficiency. By incorporating corporate career development programs, you can infuse the above traits into your team and make them dynamic and goal-oriented.
Want to set up mentoring goals for your organization? We've got your back!