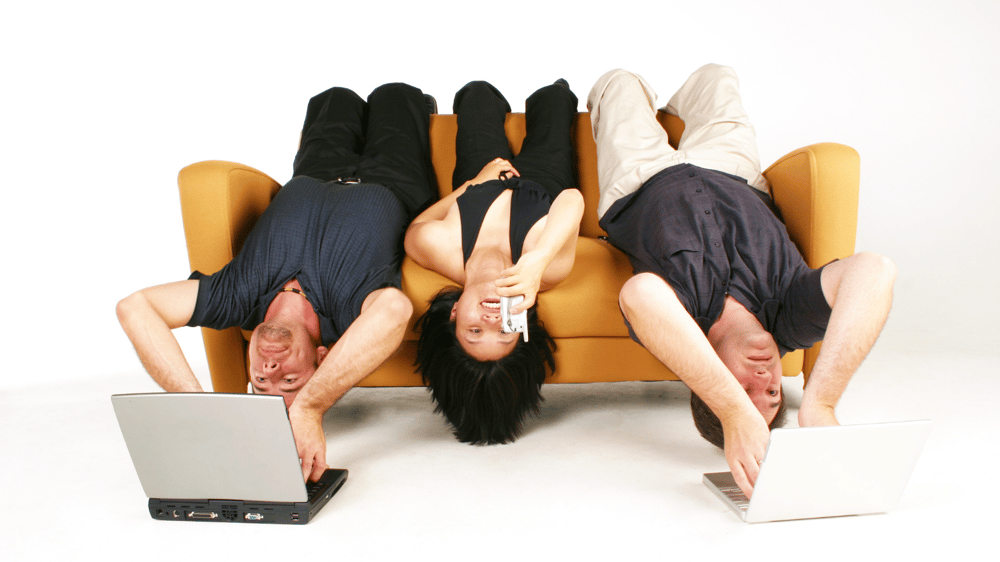 As soon as we hear the term "mentor", we think of a senior, more experienced person guiding a younger person through his/her career journey. This is because traditional mentoring works this way. There is another type of mentoring which is becoming more popular these days because of its enormous benefits: Reverse Mentoring.
In this article, we will unpack the following details: "What is reverse mentoring?" and the benefits of reverse mentoring.
What Is Reverse Mentoring?
Also known as "upward mentoring", this model refers to an initiative that flip-flops the traditional mentoring relationship. Here, executives are mentored by younger employees. The goal is to take advantage of the fresh perspective of younger employees and develop executives' knowledge on technology, social media, and current trends.
Jack Welch, former CEO of General Electric, is given credit for inventing reverse mentoring program back in 1999. Today, companies like Cisco, Dell, HP use this mentoring model as a part of their employee development plans. The concept has proved to be beneficial for both mentors, mentees, and the organization implementing it.
Reverse mentoring or upward mentoring can be highly beneficial to organizations. Check out our expert guide on reverse mentoring to understand how to implement it in your organization.
The Ultimate Guide To Reverse Mentoring
Reverse Mentoring Benefits
Reverse mentoring offers numerous benefits and helps create a lasting impact in an organization.
It increases the retention of millennials
Sharing of digital skills
Reverse mentoring promotes diversity
Empowers new hires to speak up
Improves new workers' critical business skills
Increases Retention Of Millennials
Millennials are known as job hoppers. That's why organizations are looking for various ways to retain them in the workforce. Many employers are taking advantage of the benefits of upward mentoring that provides millennials with the transparency and recognition they seek.
When a junior employee is given the responsibility to mentor a senior employee, they feel:
Engaged with their work as they get to share their knowledge and skills
A sense of achievement once their mentees learn something new from them
Recognized, respected by coworkers
Employees who feel happy, engaged and valued at work stick around for longer.
Also read: 4 Ways Mentorship Programs Can Keep Millennials Happy at Work
Sharing Of Digital Skills
According to a report by Pew Research Center, millennials became the largest generation in the U.S. workforce in 2016. They are the generation that has seen the technological revolution. As a result, millennials are highly proficient users of technology.
On the other hand, in the fast-paced modern world, keeping up with technological advancements can be a bit difficult for senior executives. Learning about social media, cloud-based computing, and other modern digital skills can be overwhelming for them. Even most tech-savvy employees like software engineers require a lot of reading and training to stay up to date with new technologies.
Upward mentoring allows junior employees to share their digital skills with senior executives and help them stay up to date. Not only that, it also helps executives tackle ageism and increase their confidence when discussing digital topics at work.
Also Read: Tips for successful reverse mentoring programs
Reverse Mentoring Promotes Diversity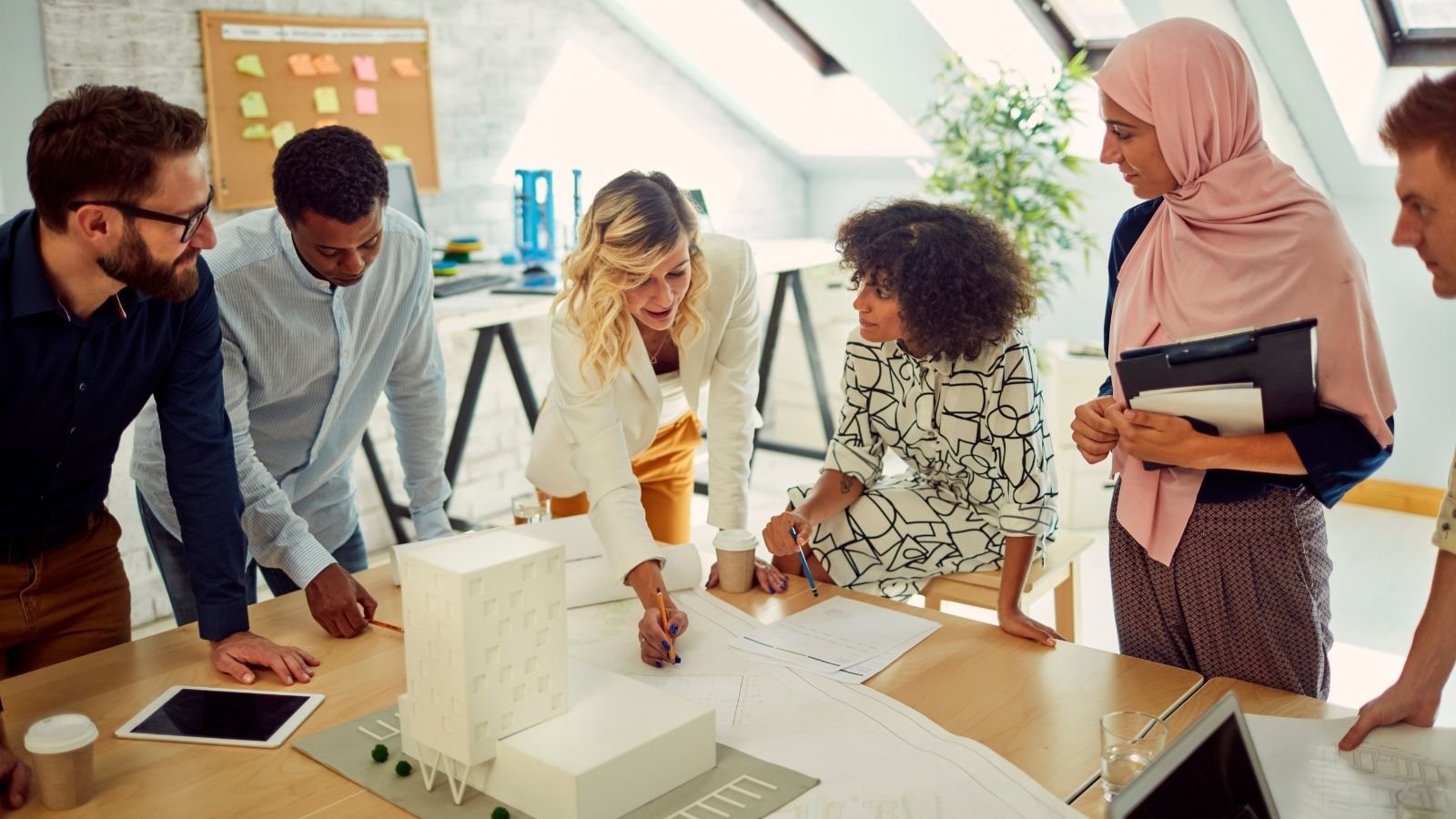 Despite being diverse, many organizations fail to cultivate a sense of belonging among employees. If an employee does not feel welcomed at the workplace, it takes a big toll on their mental health. This can lead to lower productivity and higher turnover.
Mentoring helps employees feel engaged and creates a sense of belongingness. As younger employees are more likely to be ethnically and racially diverse, reverse mentoring can be the best option to promote diversity in the workplace.
In 2014, PwC launched a reverse mentoring program as a part of its diversity and inclusion drive. Krystal Allen, a millennial mentor and manager at PwC said, "What I enjoyed most is the ability to share my experience as a woman within the firm to challenge the partners' views and ways of working, in a safe environment."
Also Read: How to achieve your DE&I goals through upward mentoring?
Empowers New Hires To Speak Up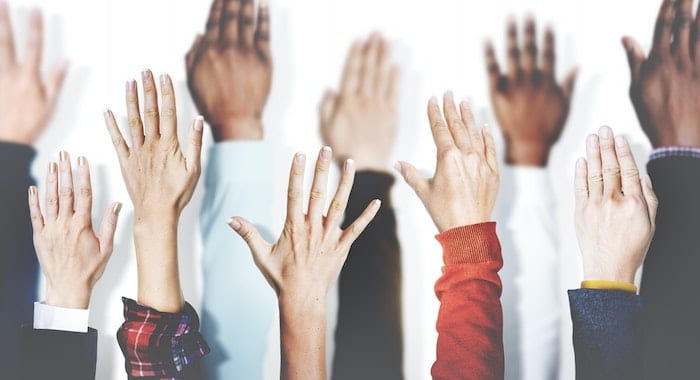 Most of the time entry-level employees are more interested in pleasing their managers and senior executives than criticizing current practices. Organizations need each individual, especially entry-level employees, to be more collaborative and fearless to speak up for the betterment of the company.
Because in upward mentoring, junior employees need to mentor senior employees, they get the chance and power to speak up. They practice leadership in a low-risk environment which helps them develop their career as leaders.
Also read: 4 Overlooked Benefits of Mentoring
Improves Critical Business Skills
While senior employees lack in technology advancement, they have more business skills than new workers. Upward mentoring not only helps the mentee learn new technology and social media trends, but mentors also gain deeper understanding of company culture and learn critical business skills from their mentees. They get to learn inside information such as how the company works, the right terminology to use when discussing a business concept, and what to do and what not to do. These kinds of skills are crucial for surviving in the corporate world and for career development.
Conclusion
In spite of its immense benefits, not everyone is ready to be a part of this kind of mentoring program. It is hard for the older generation to take constructive feedback from junior employees. Likewise, sometimes younger employees don't tend to give advice to managers or senior executives, especially if they are new in the organization. However, a successful mentoring program can be implemented by approaching these kinds of issues sensitively.
---
Schedule a quick demo to explore more about reverse mentoring and its benefits in the organization.