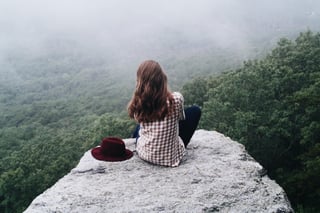 As BloombergView notes, "The U.S. now has 88 million millennials, people born 1981 to 2000." (There are 2.5 billion Millennials around the world.)
As for who Millennials are? They are the "social" generation. They love their smartphones. They're marrying later, having kids later, and owning homes later.
And as Inc.com reports, "They are twice as likely to leave their job after three years than thirtysomethings," unless they have a compelling reason to stay.
This brings us to the subject of today's post. Here are four ways mentorship programs in the workplace can keep Millennials happy.
1. Mentorship programs support diversity initiatives.
This is incredibly important, given the fact that 15 percent of young adults are foreign born and 1 in 4 young adults speak a language other than English in the home (Bloomberg View). Making sure your organization supports and celebrates diversity will help make this generation feel more comfortable and help everyone flourish (Millennials and non-Millennials, alike).


And there's no better way to support diversity initiatives than through a formal mentoring program that's specifically geared towards this objective.
2. Mentorship programs provide an effective alternative to the typical boss-worker dynamic.
As Forbes notes, "Millennial employees expect greater accessibility to the leadership in their offices and are looking for more mentorship rather than just direction."


In other words, Millennials want more than the typical boss-employee relationship where the boss directs and reviews the worker. Millennials crave feedback and collaboration, and working with a mentor over the course of 9-12 months can help satisfy this need.

Also read: The Value of Mentoring Women
3. Group mentorship programs can bolster collaboration.
Going hand-in-hand with our previous point, Millennials crave collaboration—i.e. working with you, rather than simply for you. Forbes reports, "As the most collaborative and inclusive generation to date, these young adults expect their place of work to embrace the same idealism and values they hold so dear."
While your organization might not be ready to dismantle the current hierarchy and move to a completely flat organization, a group mentoring program can allow the organization to test the waters. Group mentoring involves one mentor working with several mentorees at the same time (and the mentorees themselves working with one another). In other words, it's an ideal model for fostering collaboration.
4. A strong mentorship program shows your organization's commitment to its people.
Here's the thing about Millennials: if they're not happy, they will leave. It has nothing to do with a lack of loyalty, but everything to do with happiness and (often) work/life balance.
As Aperian Global says, "The Millennial Generation is also the most educated generation, meaning they feel confident moving from one job to the next if they are unhappy. A perception of knowing what they want and having the confidence to seek it out can be misconstrued as a void of company loyalty. Millennials should learn to put some trust into their employer if it is deserved. Employers should work to develop programs that build trust with the millennial workforce."
And a strong mentoring program can do exactly that. But even if your organization can't invest in a formal mentoring program, other mentoring options exist that can demonstrate your organization's commitment to its people. Think reverse mentoring, anytime mentoring, self-directed mentoring, and so forth.
Image Credit: https://unsplash.com/calebfrith