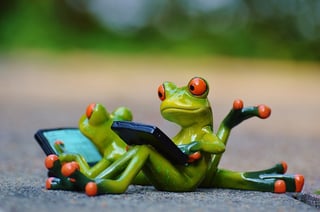 Is your company starting a mentoring program for employees? Or maybe you already have one, but it could use a refresh? A mentoring program is only as good as the training its participants receive. Help to create successful mentoring relationships by providing your mentors, mentees and program managers the tools they need to succeed.
WHY?
It helps to build confidence in your mentoring program participants. A case study involving over 1,000 participants over a 5-year period proves that mentoring works:
25% of employees who enrolled in a mentoring program had a positive salary-grade change, while only 5% of workers who did not participate in a mentoring program had a change.
Mentors were promoted six times more often than those who did not mentor formally.
mentees were promoted five times more often than those who were not formally mentored.
Retention rates were higher for both mentees (72%) and mentors (69%) than for employees who did not participate in a mentoring program.
HOW?
The key to effective mentoring is education: improving your mentoring skills, receiving mentoring training, learning how to effectively be a mentor, learning how to get the most out of a program as a mentee, and learning how to effectively manage a business mentoring program.
The above involves understanding human behavior, knowing how (and when) to communicate in a variety of settings and with diverse peoples, and encouraging people (and often, yourself).
RESOURCES
Below are 3 resources to help with mentor and mentee training. Be sure to share them with your program manager or human resources department:
1. Business Mentoring Manuals (eBooks)
Mentoring: A Business Strategy That Works
Business Mentoring: Communication Styles Instrument
Business Mentoring: Communication Styles Instrument AND Guide for Program Managers
Creating a Successful Mentoring Relationship: Training, Tips, and Tricks
Executive Mentoring 101
Group Mentoring: Facilitation Styles Instrument
Group Mentoring Manual for Mentors
Group Mentoring: mentee Role Preferences
How to Find a Mentor
Mentor Readiness Instrument
mentee Readiness Instrument
Click here to get our Mentoring Manuals.
2. Online Training for Mentors, mentees and Program Managers
Maximizing Mentoring Success

Program Manager Certification

Group Mentoring for Mentors

Executive Mentoring
Click here to explore out Online Training Courses.
3. Mentoring White Papers
How Does Mentoring Foster Career Development?
Is Your Mentoring Program Stuck in the Last Century?
How to Create a Pilot Mentoring Program?
How to Recruit Mentors and Mentees?
Mentoring: The Easy Way to Cure Talent Shortages
Click here to get all the white papers.
---
Do you have any questions about training for mentors, mentees, or mentoring program managers? Let's chat!